Eva is a courageous journalist whose work I have followed for several years. She reports from on the ground without the rhetoric most "journalists" succumb to. While we are reviewing the week it is good to review history. Time to ferret out the truth in the lies, they follow such a knowable pattern.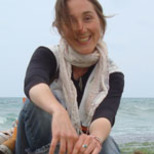 Eva Bartlett is a freelance journalist and rights activist with extensive experience in the Gaza Strip and Syria. Her writings can be found on her blog, In Gaza.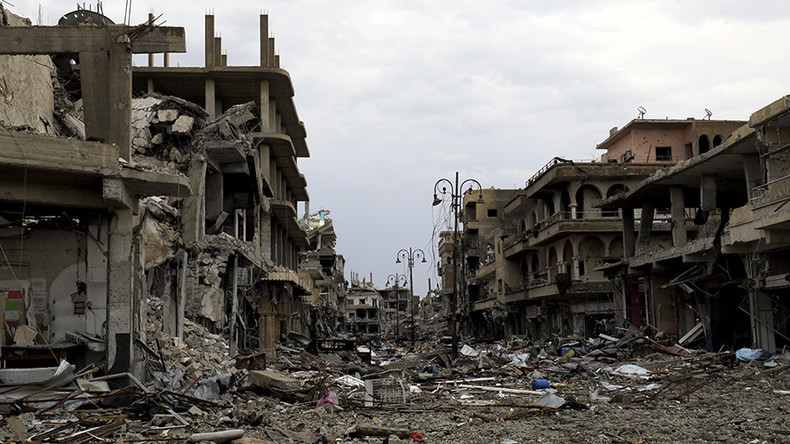 Damaged buildings in the Syrian city of Raqa. © Delil souleiman / AFP
As if we have no memory, corporate media continues to recycle accusations of starvation, chemical weapons, and more, in the propaganda war on Syria.
Syria war
In Syria, there never was a "revolution." Instead, it was a premeditated war on Syria by foreign powers (namely the US, Saudi Arabia, Qatar, Turkey, and Israel) who armed even Al-Qaeda (something Qatar recently
admitted
).
In support of the conflict comes some of the most egregious war propaganda, endorsed by media, Hollywood celebs, and faux human rights groups. The following is a brief outline of some of the most obvious hoax personalities and purveyors of misinformation on Syria.
Al-Qaeda's rescuers
Irrefutable documentation reveals that the group known as the White Helmets and portrayed as "neutral, volunteer, rescuers," are obscenely-funded by Western nations, work solely in Al-Qaeda and co-extremist areas, and have been present to clean up at executions. Yet, we are expected to believe they rescue civilians. People from areas liberated of Al-Nusra and cohorts described them as "the Nusra Front's civil defense."
Corporate media did not bother to investigate this transparent propaganda construct. Instead, they lobbied for Al-Qaeda's rescuers to get the Nobel Prize.
While the group didn't get the Nobel, they did receive an Oscar, and actor George Clooney's endorsement. Even though he is busy being a celebrity, by now, he surely cannot claim ignorance. One wonders whether he will have the gall to continue his support for Al-Qaeda's rescuers.
Continue reading
here
. The article has lots of hotlinks to documents, YouTube videos that others may want to investigate.