Gratitude is
numero uno
in keeping balance in these trying times. There are days when one has to remind herself of just how abundant life is, and it is! I am fortunate to have people around me to share the good times and the hard times with. Along with a few cool cats.
Wishing everyone here on the forum moments of wonder, lots of laughter, and the courage to confront the times ahead. Love you all!

Meet Cooper, he's adopted us and it was love at first sight.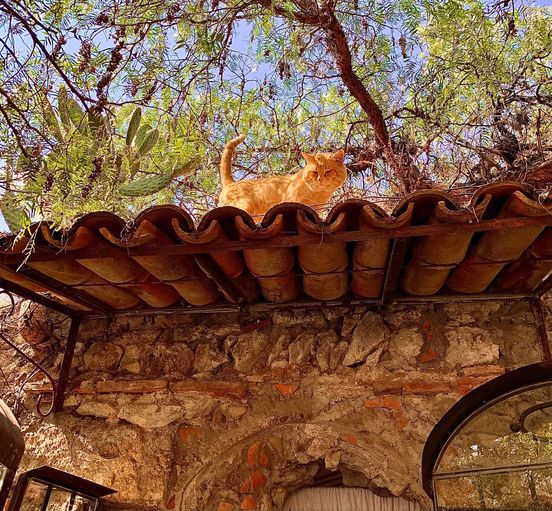 He likes the sun on the roof and is always watching over the shop.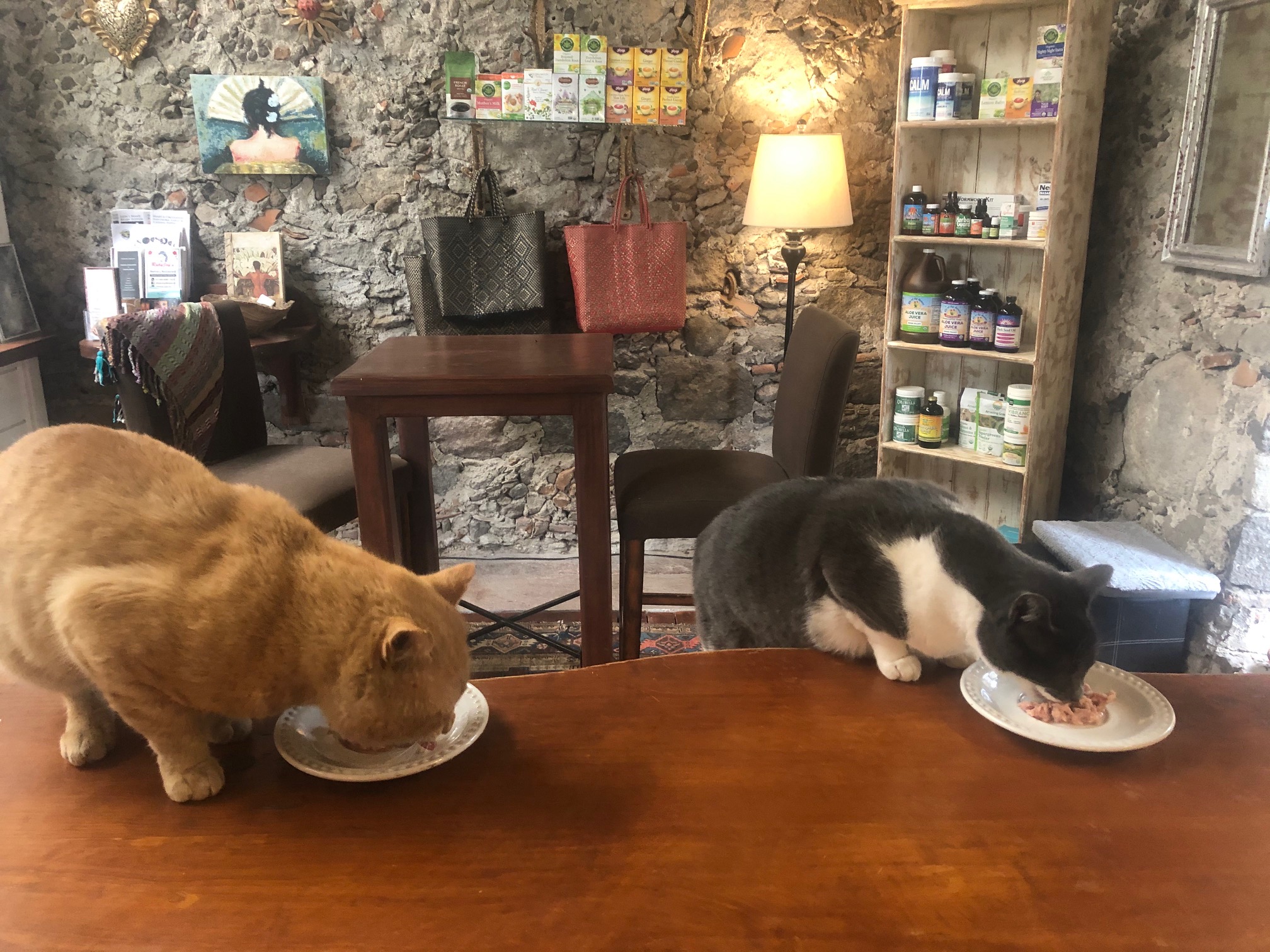 Catrina fell in love with Cooper at first sight too, and she's picky!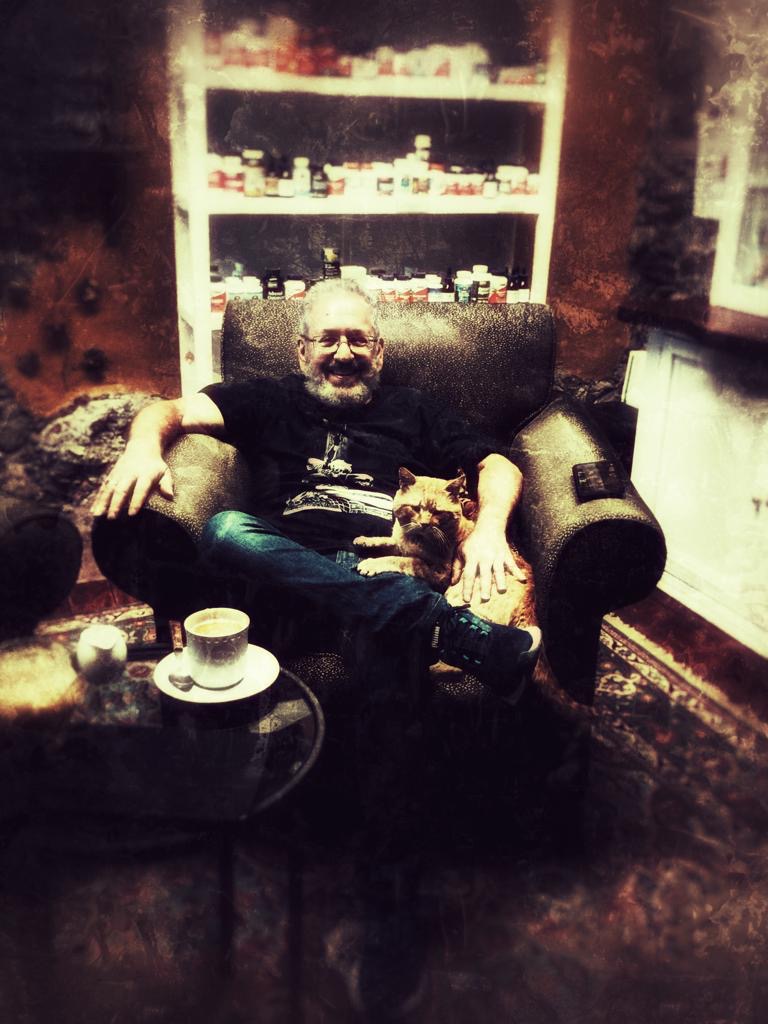 Meet Michael, he's a neighbor to the shop and always helpful even if he is a normie his sense of humor allows for us teasing him.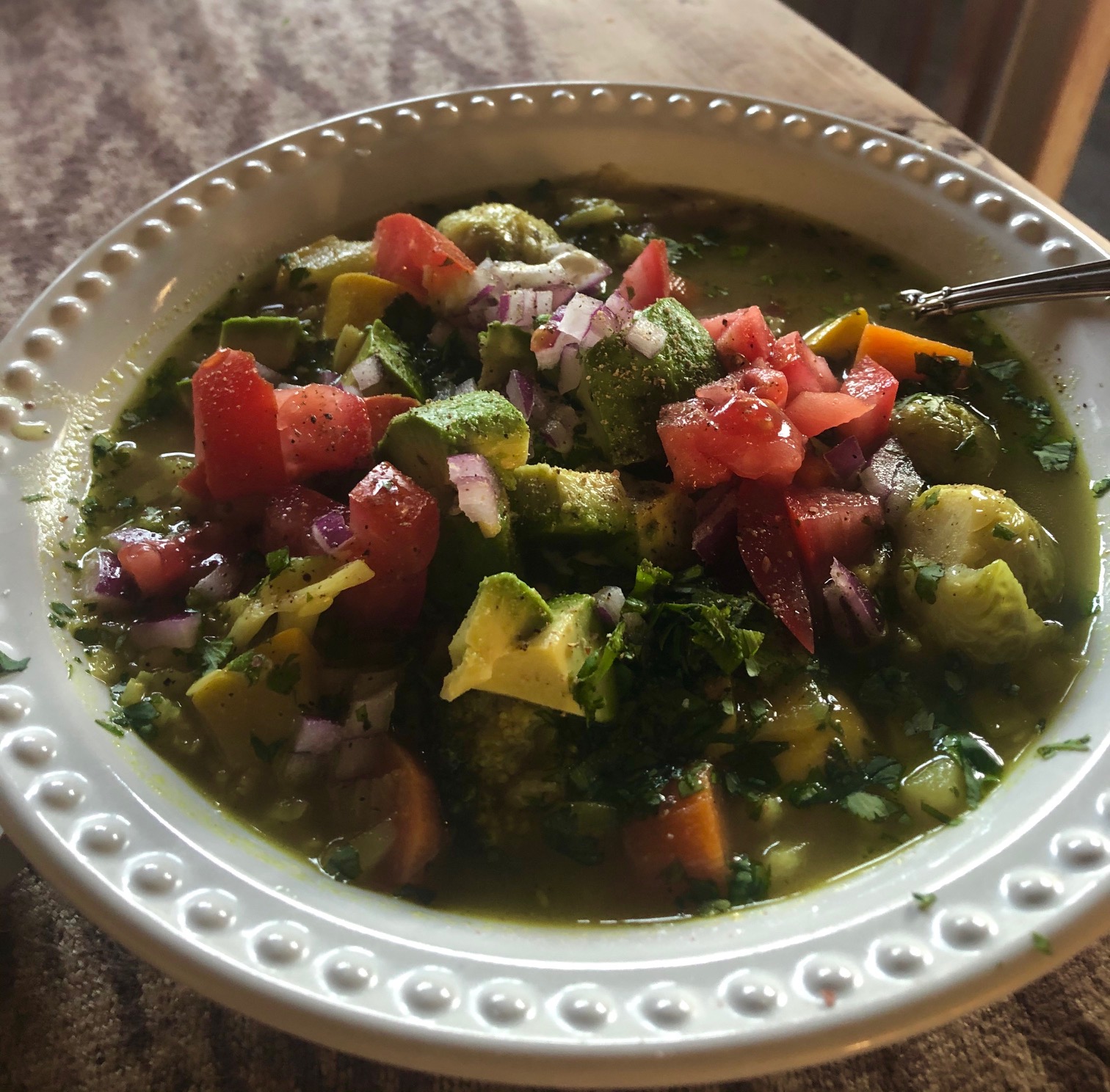 I found the joy of cooking again and this curry veggie soup was so good and nourishing, both body and soul.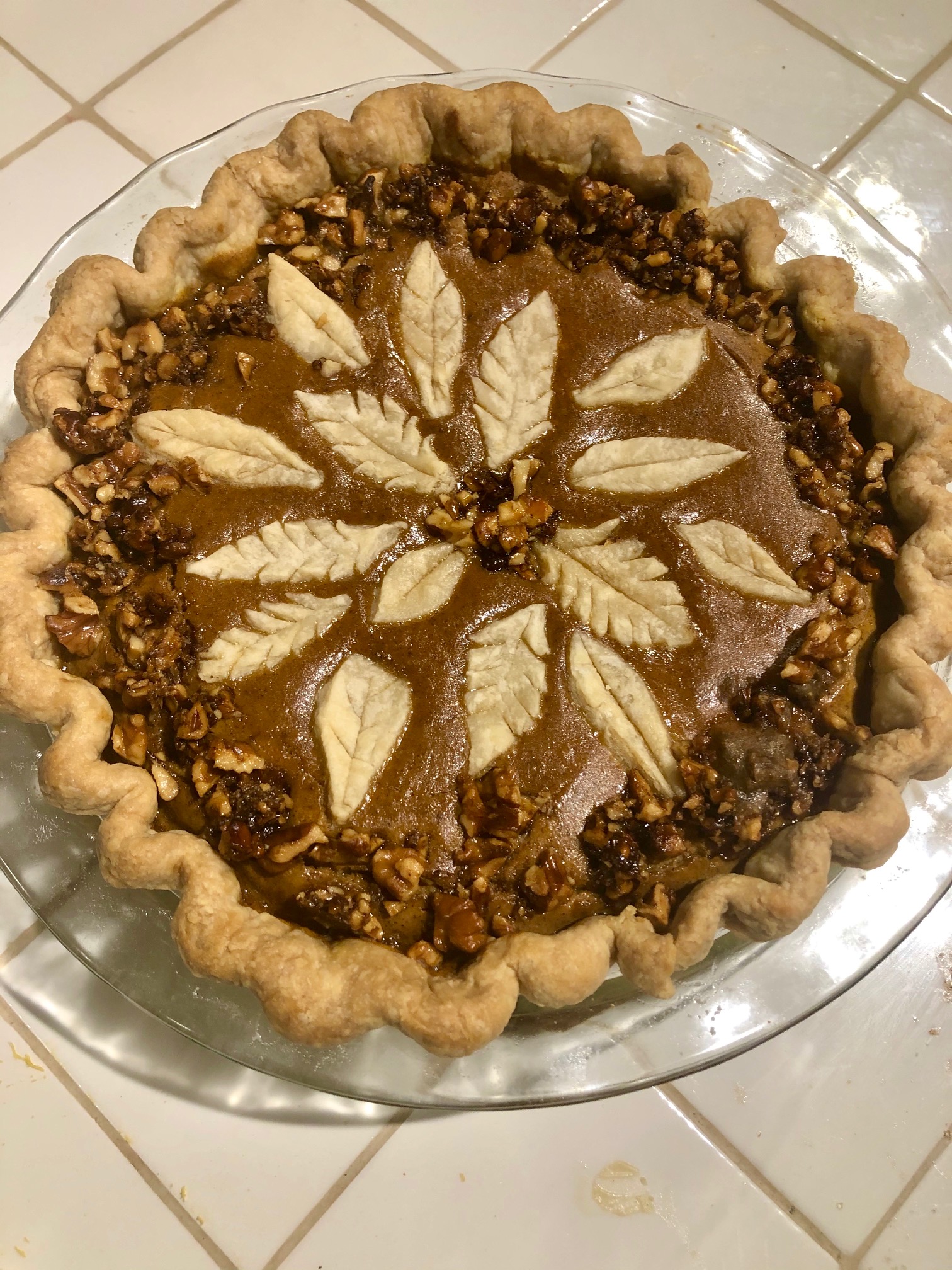 Our pumpkin pie, me and the granddaughters made a few pies last night. Not sure how this will turn out since when not paying attention the three year old dumped a bunch of spices into the bowl.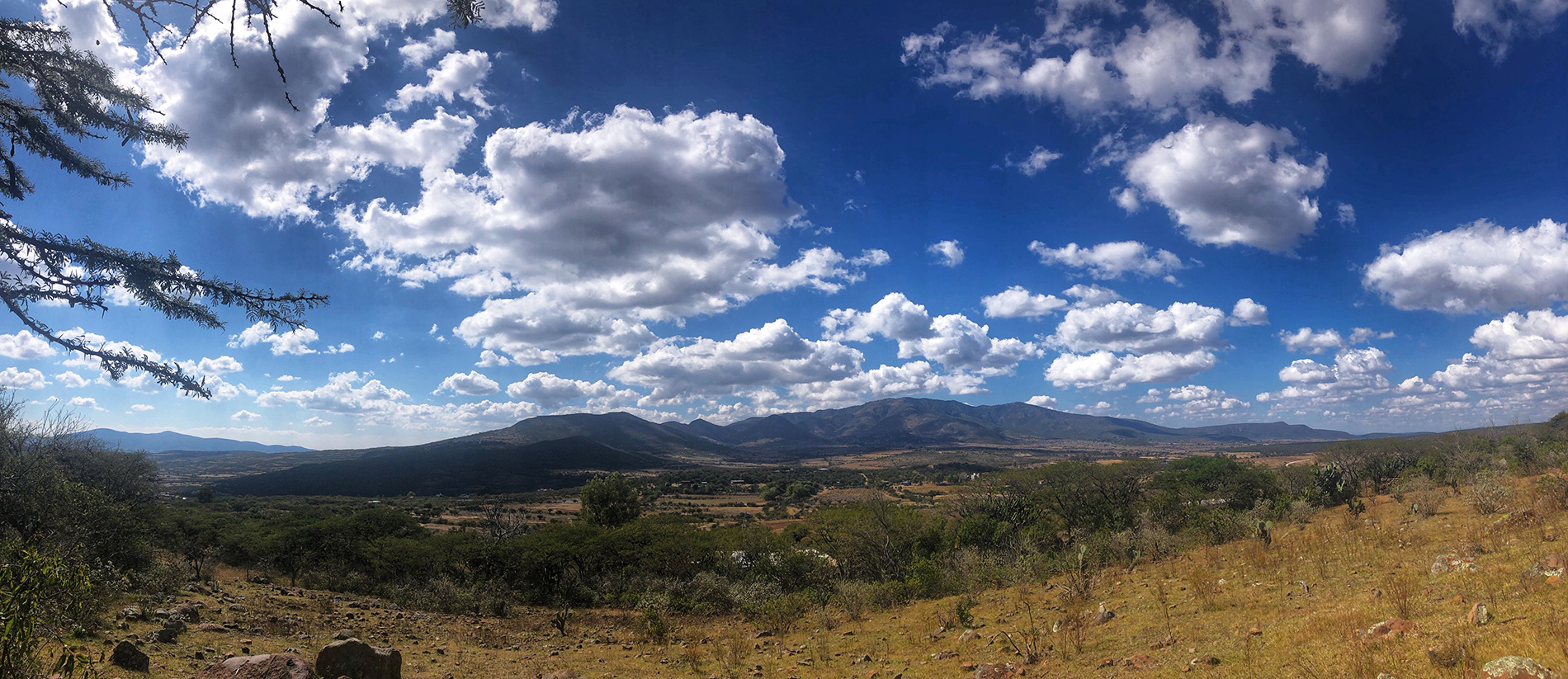 Blue skies and big white clouds, a reminder that no matter what nature is beautiful.
I could post hundreds of photos but will leave these few here for the time being.
Moments keep running through my mind as a harmonizing movie. There is one thing I can say without reservation and that is that the acquired wisdom which comes from living life without regret gives a soul wings and a heart that can still soar.