I did it! In all honesty I don't even know how. Sitting on the front porch on the evening of June 9, 2021 all I felt was a stunned realization that somehow, surely with a lot of grace, I managed to design and build a home in under six months. Only now, after a few weeks of living there has it slowly dawned on me that it was a massive undertaking. Without a thousand details cluttering my head I've relaxed enough to realize that my exhaustion was well earned.
There are still many details to finish, I just put a deposit on the front driveway gate and the back door to the garden. The staircase to the loft, kitchen cabinets, putting in the wood stove chimney pipes and a privacy fence around my small backyard patio with a shower. Oh! I will say my first bathing experience was under the shower on a sunny day, I washed my hair and then laid down for a afternoon muse. Getting this all done I promise myself to relax for the rest of the rainy summer. I just re-read the last statement and thought ha! there is a whole garden to landscape and I do have plans.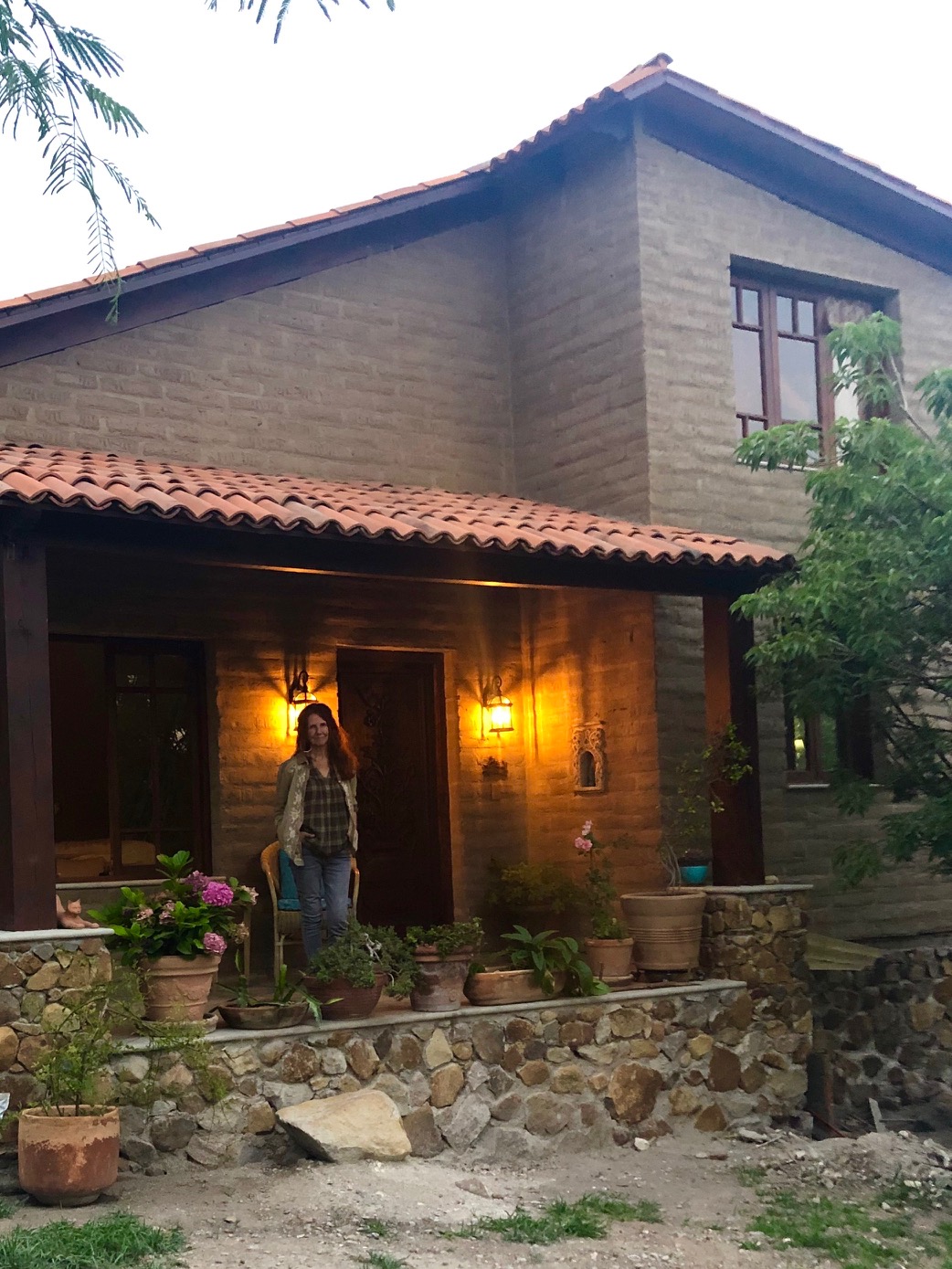 Last night at sunset on a rainy evening, whose going to come visit?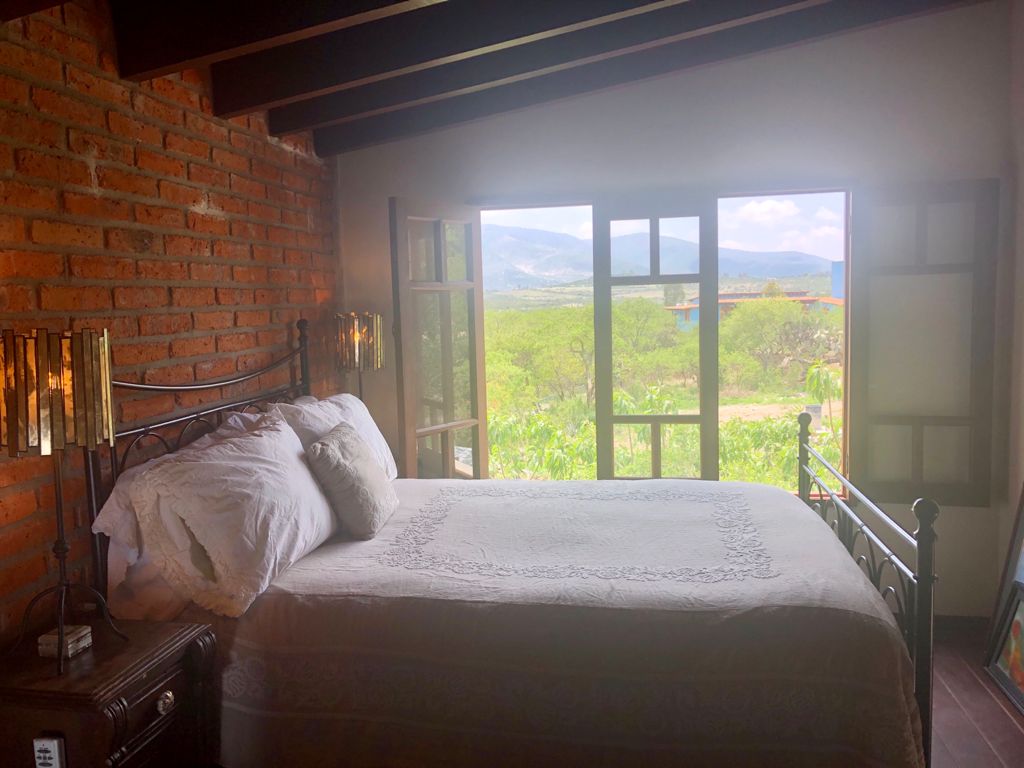 Bed set up for my first night.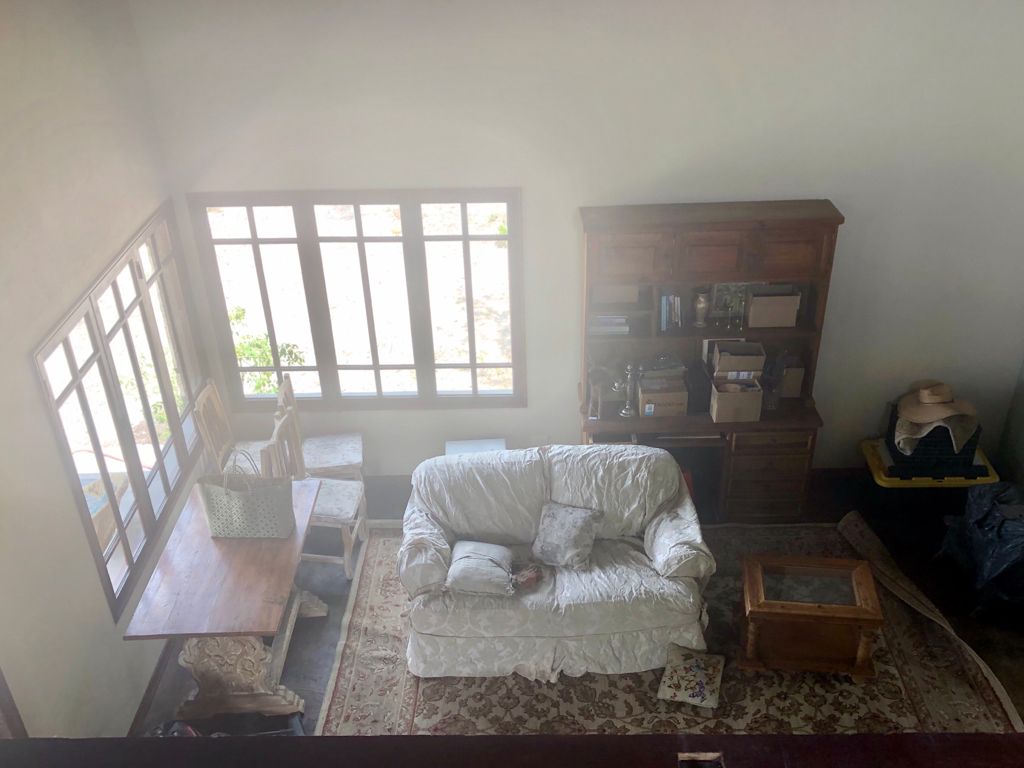 The living area still in disarray, everything is fairly ordered now.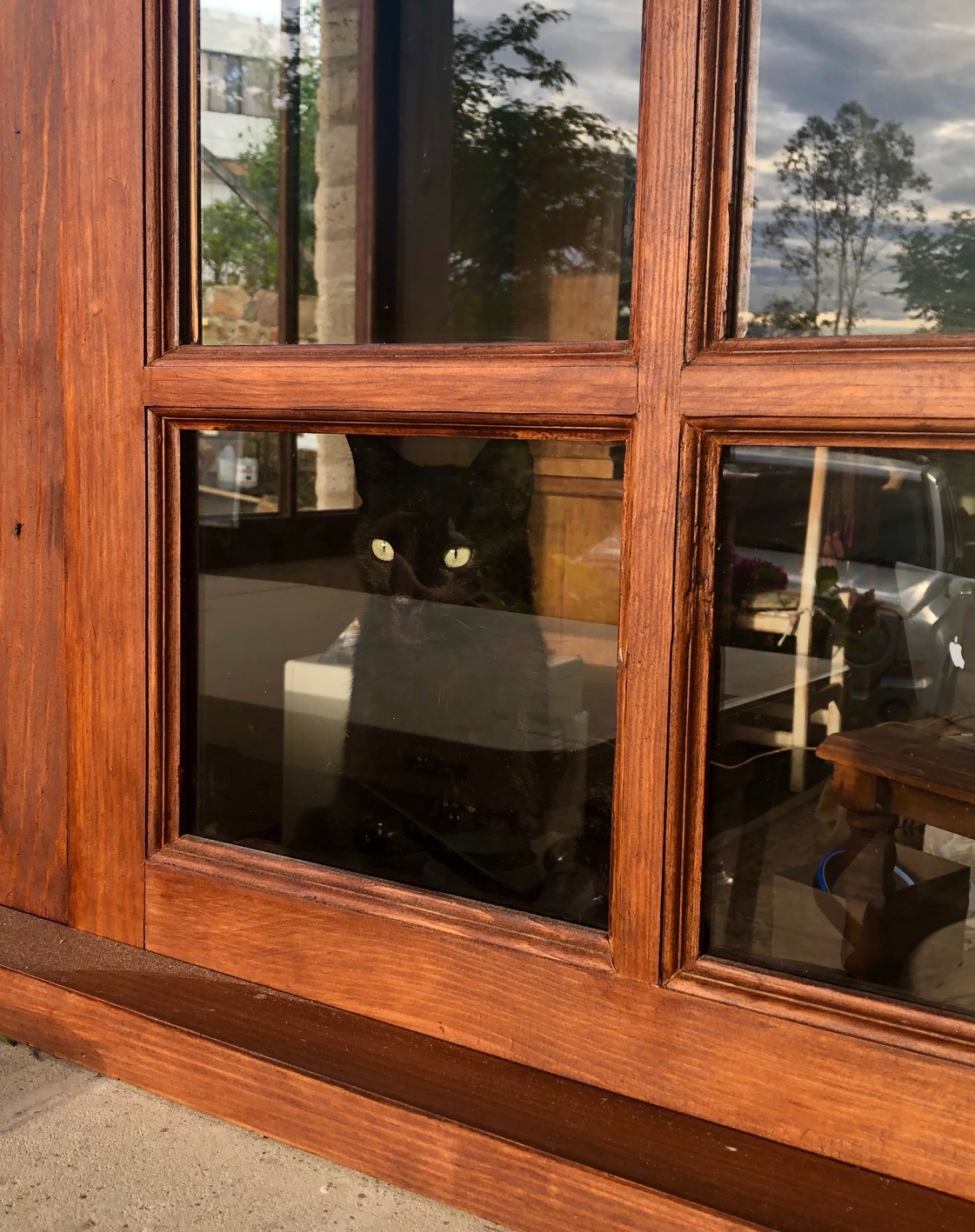 The Dude looking out the window wondering where he is. His curiosity had him run out the front door after about 5 days, he seems to have adapted well and is home every night to sleep with me.
The other cats, Big Fred, Mimi and Friend all made the perilous journey in my Jeep. Mimi and Big Fred stayed under the sofa in the living room for ten days! They'd eat when I was upstairs at night. Big Fred climbed out the front window three days ago and only comes to eat when no one is around, I see little sign of him but know he's fine, he's always been an outdoor fellow. Friend, who is blind, is living in the cat cage and I am wondering how to give him a real life. The problem is that there are this a rivalry between my neighbor's dogs on both sides of the property. At the same time every evening about seven dogs meet coming from both entrances and bark at each other until I yell "PERROS" and then they all run off. I don't mind at all but don't think Friend will survive if there are dogs loose on the property ... so in two weeks the gates should be in and I can let him wander.
P.S. Hey Cristian, nice pic of me... that was a magical journey.