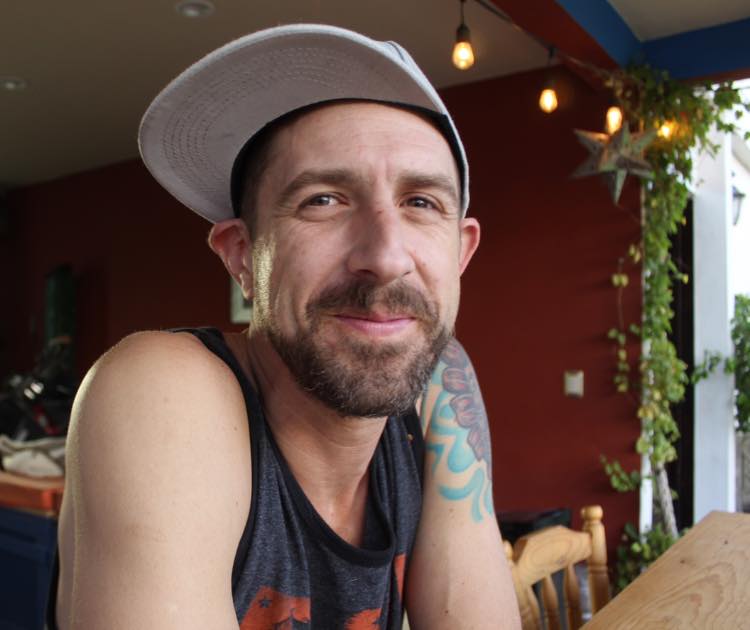 Derek called me just before I was going to close the shop yesterday and I told him I would gladly wait for him to arrive. After about 30 minutes and no sign of him I had the thought he was in a motorcycle accident—i sent him a text message which he never saw. I still waited another 30 minutes and couldn't shake the feeling that he was in danger. This. morning his wife posted on FB.

"Dear Friends and Family
Derek was in a motorcycle accident this afternoon. He is alive but badly injured.
I don't know how to reach some of you besides facebook. We need positive thoughts, prayers or whatever you believe in to go his way.
He was rushed to MAC in serious condition. After a few hours of MRIs, X-ray and assessing him they told me he was in 'conditiones graves', meaning serious. The specialist finally arrived and they have upgraded him to stabilize. They are not 100% but think his internal organs are ok and don't have bleeding but have to observe him and are ready to do surgery if internal bleeding shows. His brain seems to be ok but he has memory loss, he was wearing his helmet and he was wearing his safety jacket which the doctors said saved his life.
His bones however are a different story. His hip and femur are severely broken and have extensive damaged. Five of his ribs and collarbone too. His other leg well the whole muscle needs to be stitched back in place as it was toren open. His leg and hip injury will take multiple surgeries and lots of rehabilitation. They said it is very complicated and an extremely life changing injury but the most important thing is that they upgraded his condition to stable with precautions.
First surgery tonight and then I will try to move him to Querétaro to a bigger hospital.
We will be asking the community for financial support through GoFundMe and I will be doing some fundraising events in he future. I will open the go fund me when I'm not a tired mess
Thank you all for your love and support."
Derek is truly one of my best friends and a beautiful soul, please pray for his full recovery.