I haven't shared much from my home life lately. I've been too busy between shop tending, long deep conversations, and work at home. Slowly the garden comes together, little vignettes of plantings and some of last years plantings bearing their gifts. Today seem to be a good day to share some beauty and the gratitude that comes with it.
I'll start with a few cat photos, they continue to make their way into my heart leaving paw prints. They also roll in the dirt and leave dusty paw prints everywhere.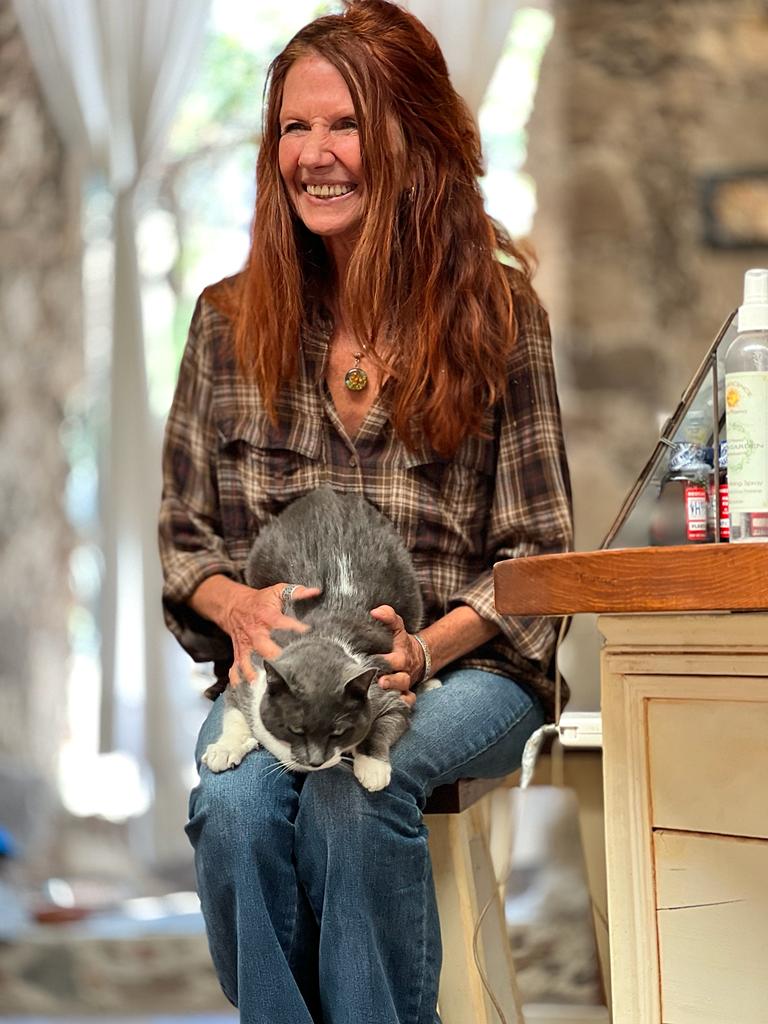 A happy moment with Catrina, she only took two years to accept me.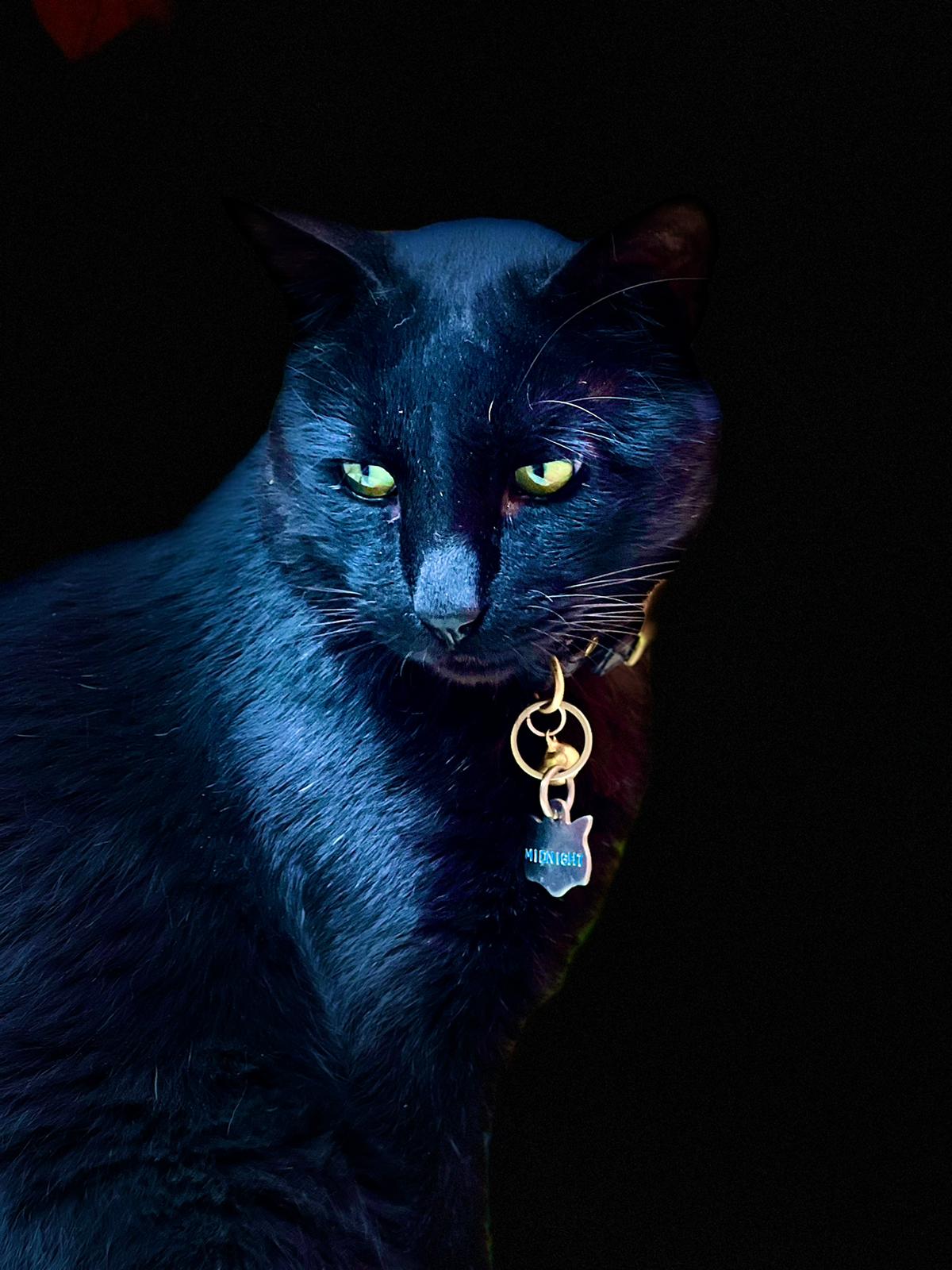 This is Midnight the starving black cat who found the shop, Michael adopted him and now he's in cat heaven.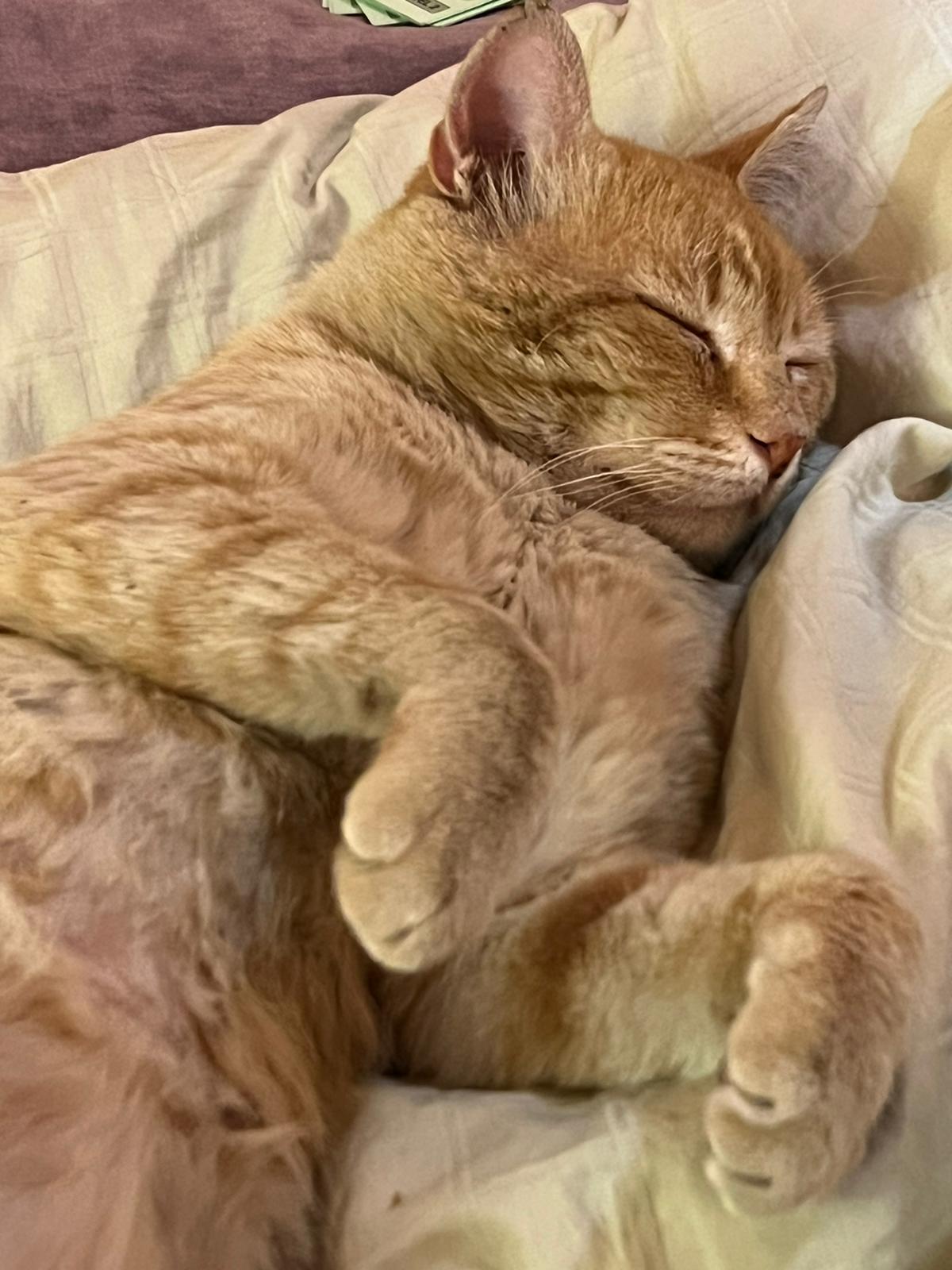 Cooper in his favorite doing, cat napping until he can eat again.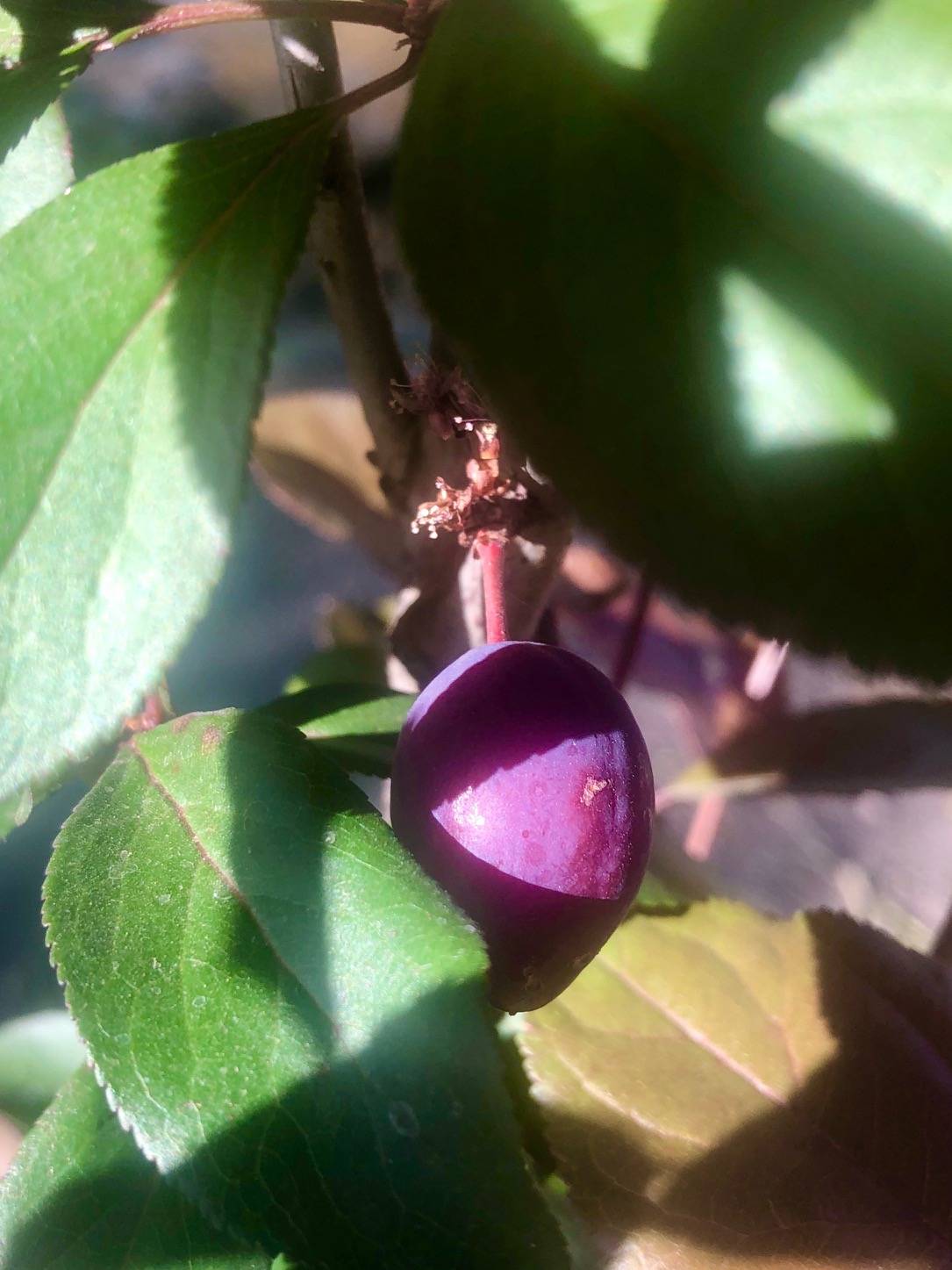 The surprise plum on my baby tree. The more mature one blossomed too early to bear fruit this year.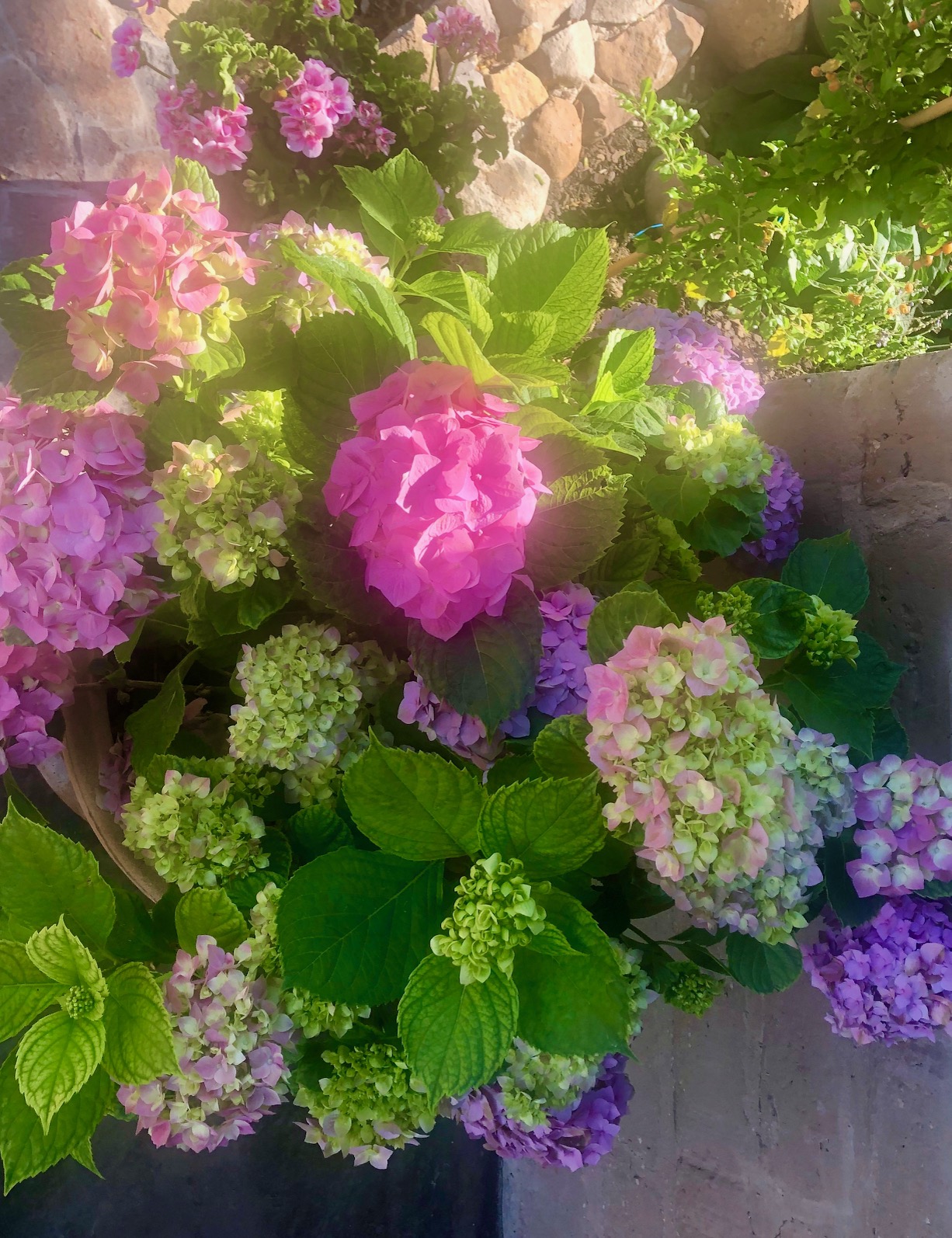 This hydrangea has been in the same pot for over three years and she just keeps on blooming.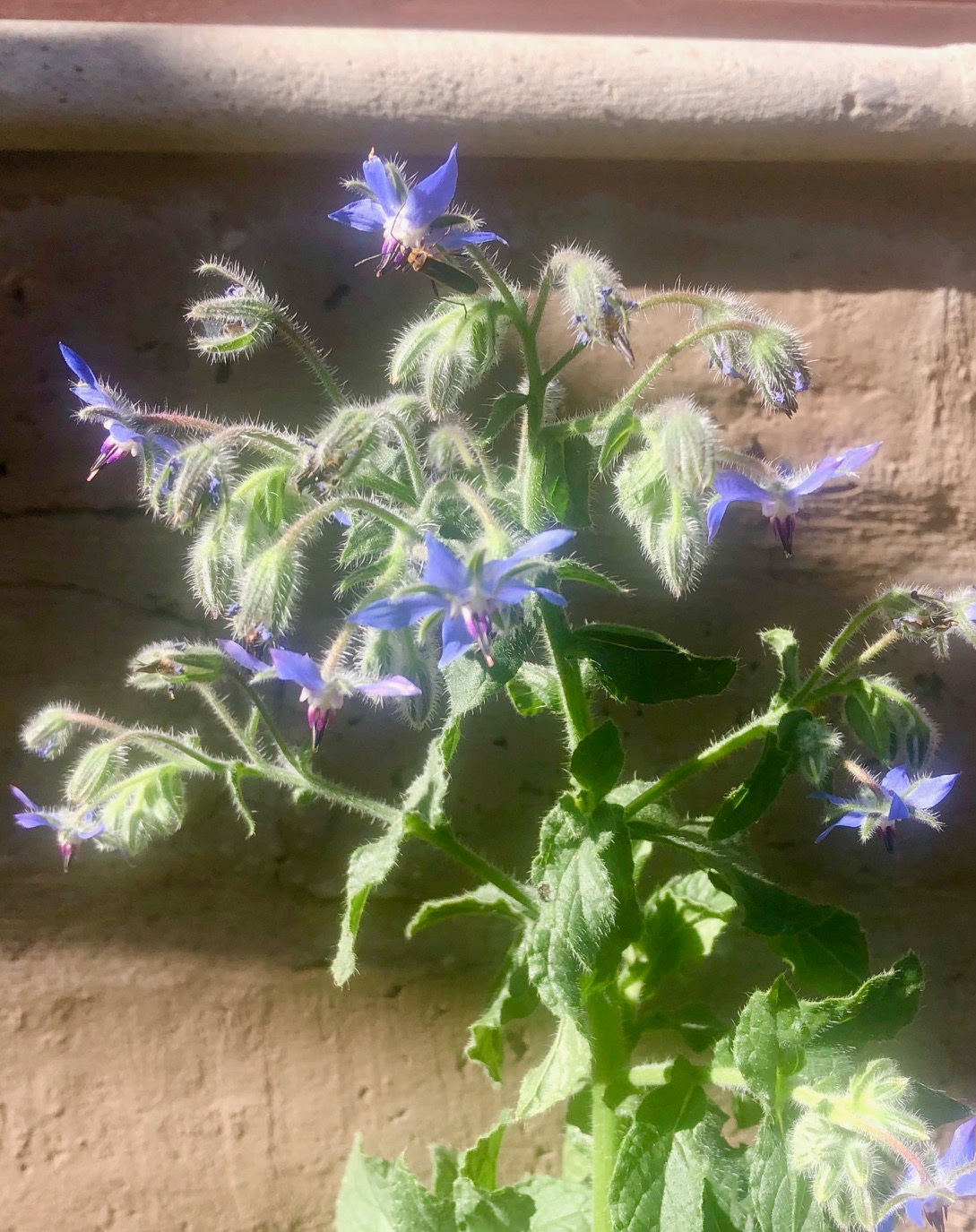 Borage gone wild, it pops up everywhere.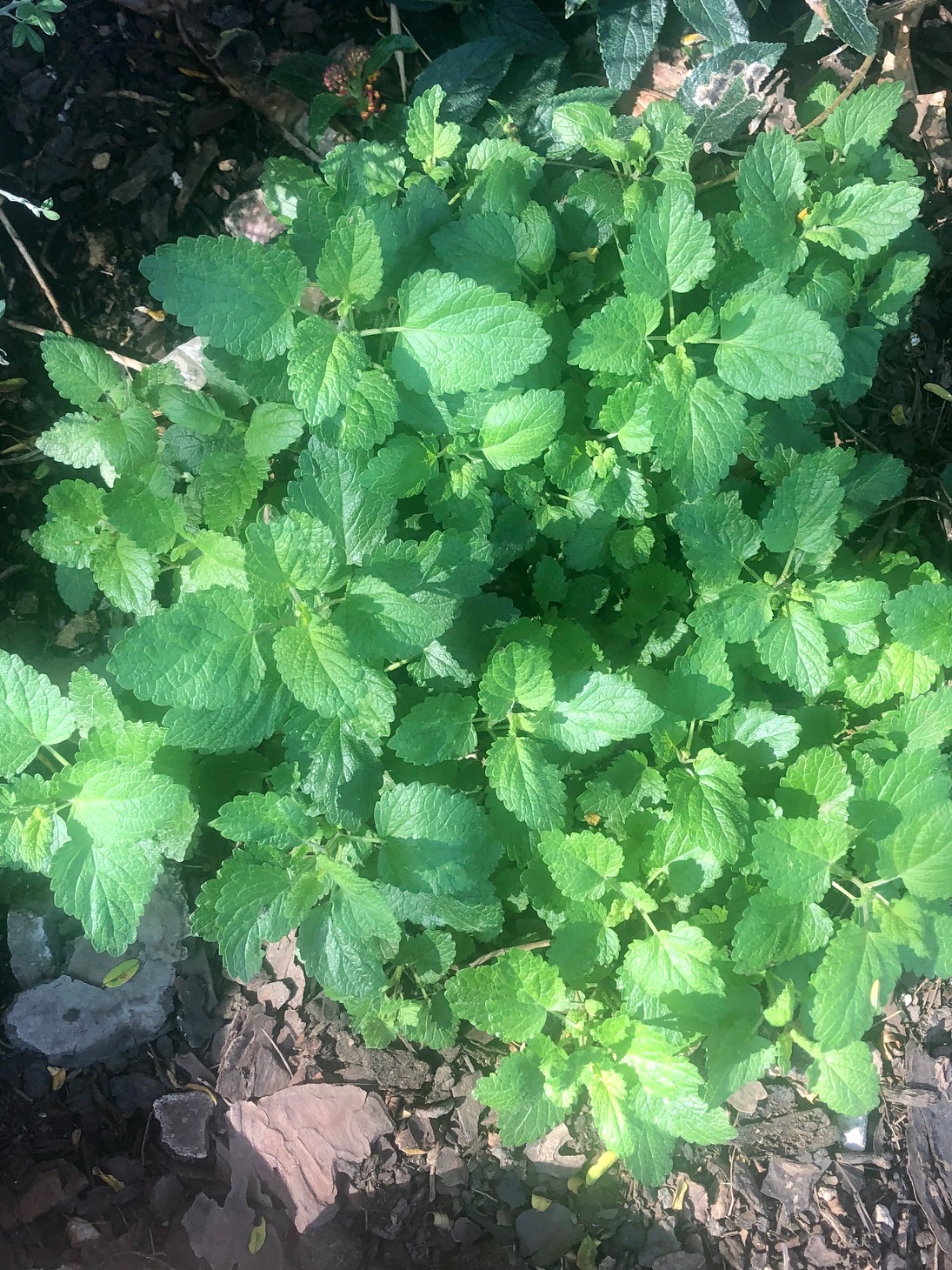 Lemon Balm survived the grasshopper attack from last summer.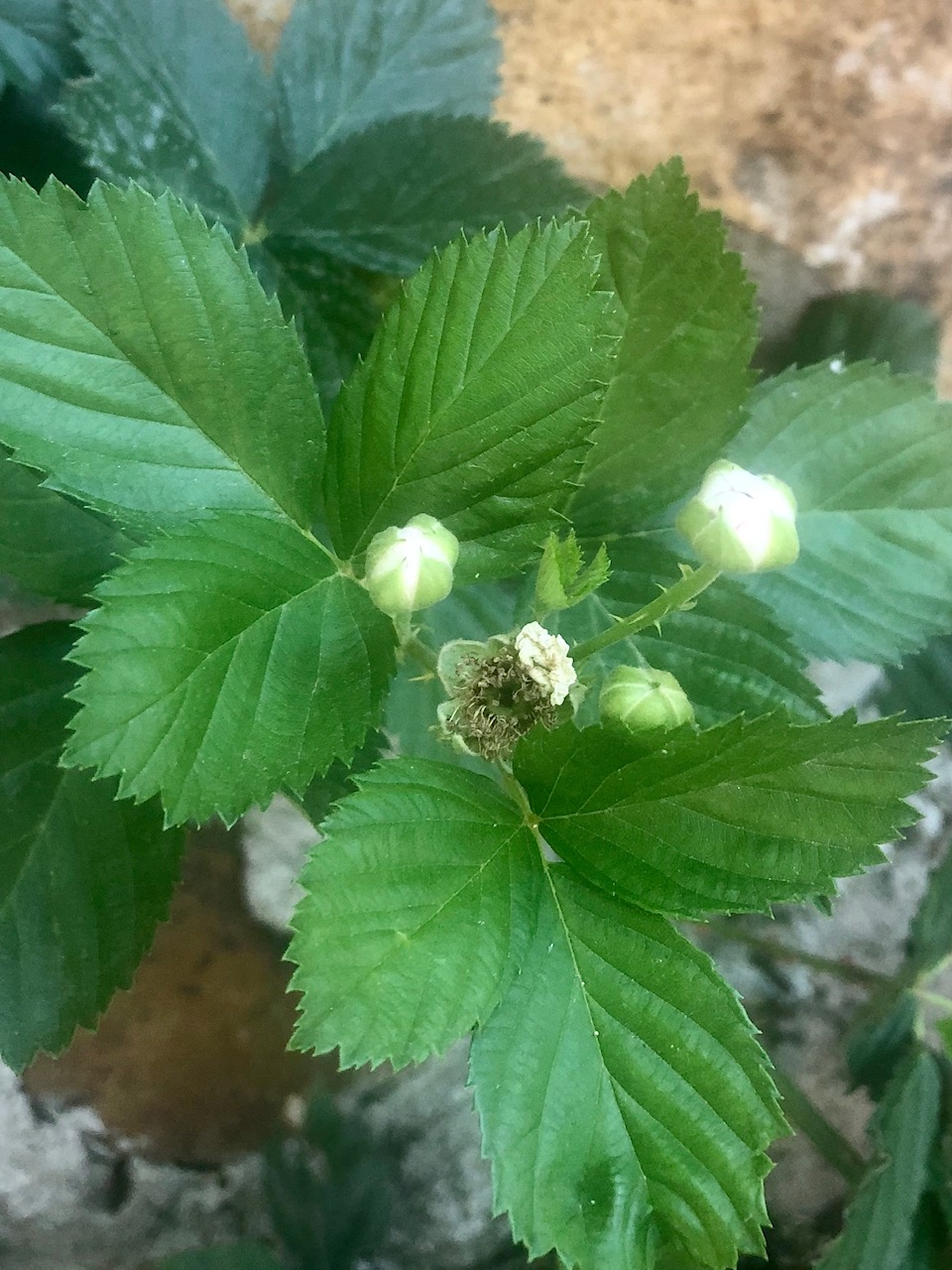 Blackberries in bloom and berries forming. My six plants are getting trellised next week.

Comfrey, another surviver and thriver. This medicinal should be in every garden.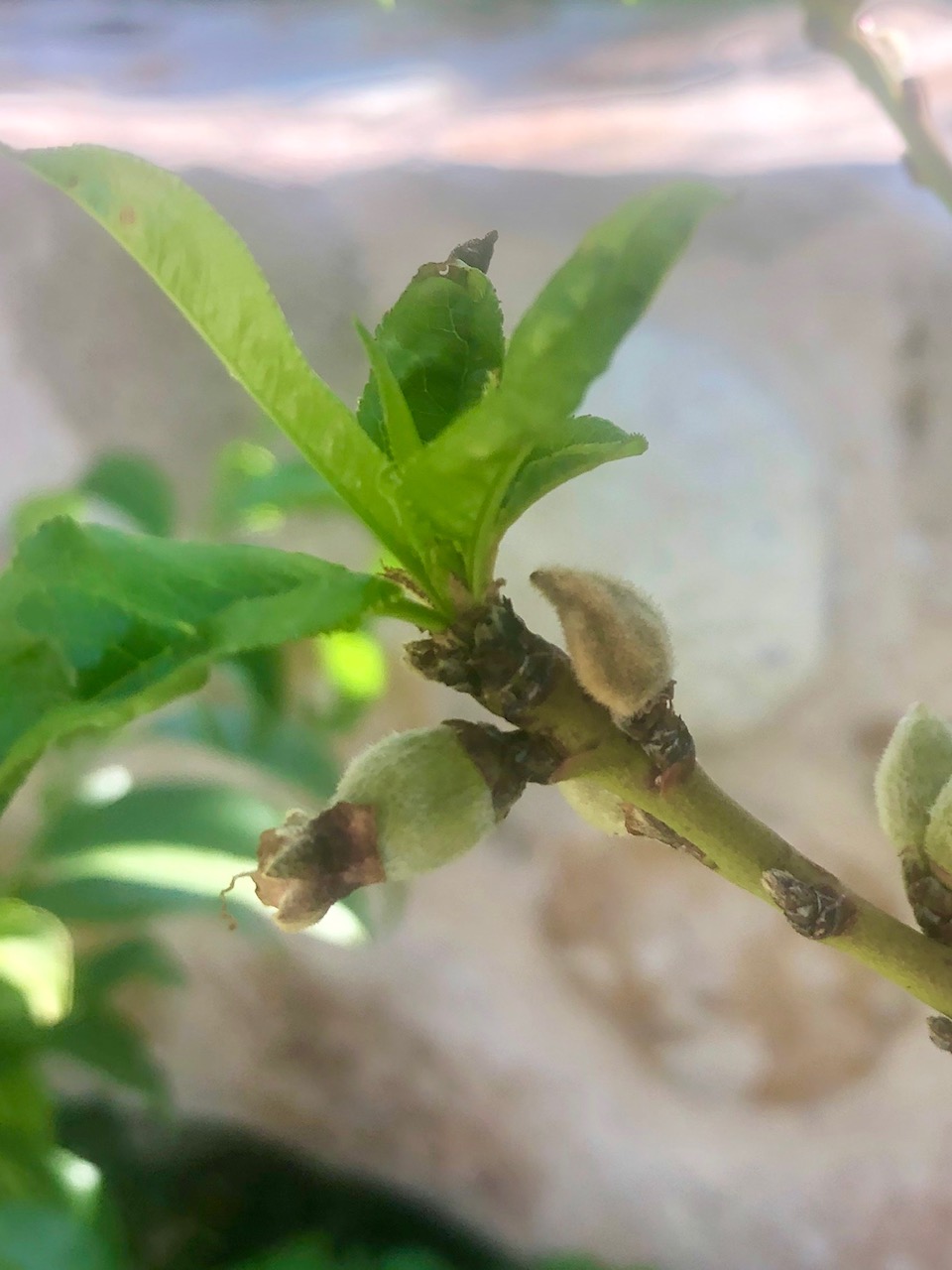 Looks like I may get a few peaches this year.
Life, with all the challenges and obvious nefarious goings on, is still beautiful to behold. I started walking again for my neglected body was crying out for journeys along paths, even well tread ones work. Here is a view of the town here on a bright sunny morning.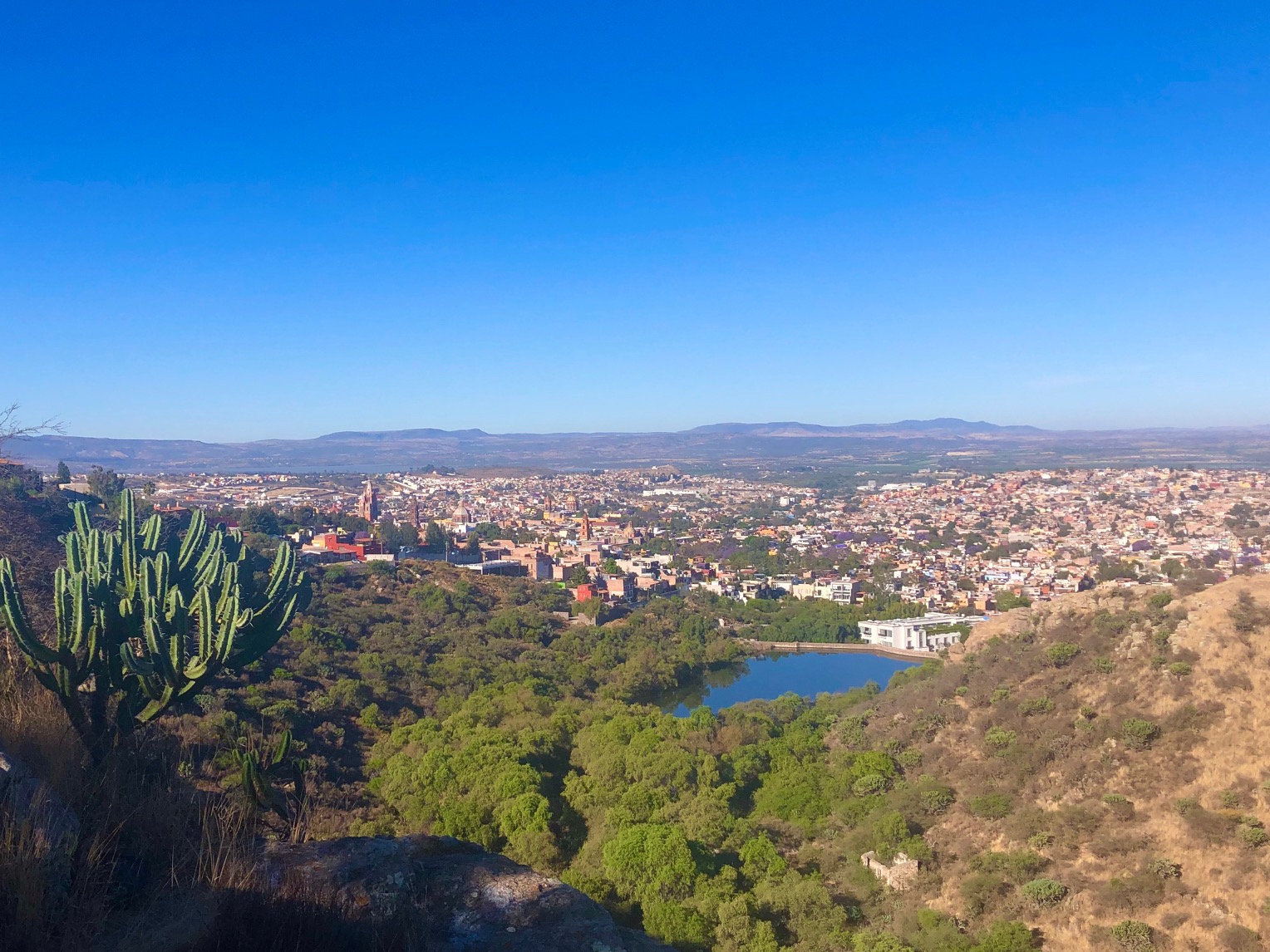 Just had to add a few more. It's blazing hot in the sun today even though they have been chemtrailing the sky for a few weeks now and it's starting to get that silvery sheen. Read my mind on how I feel about that.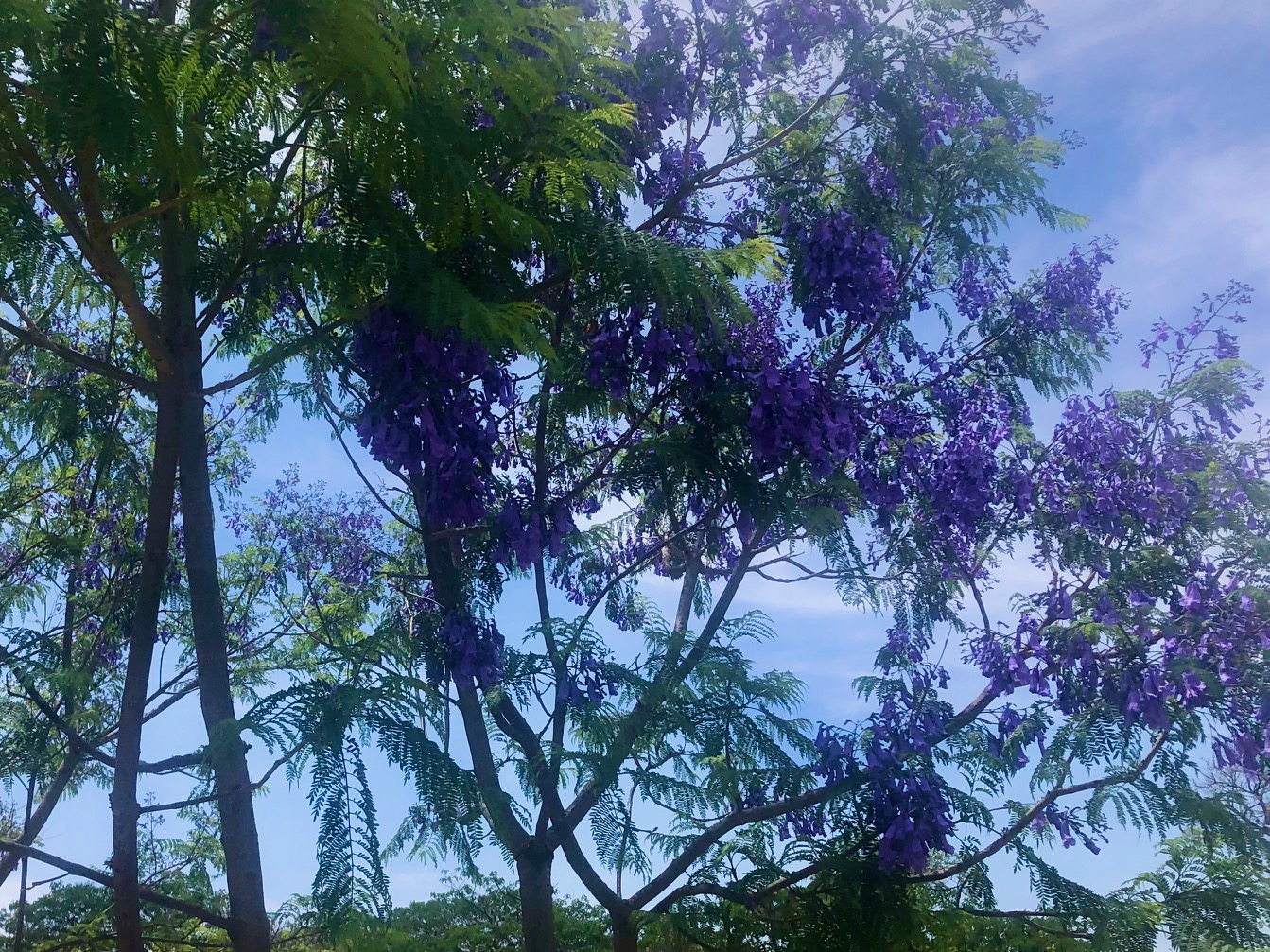 Both Jacaranda's are in full bloom this year, first time I've seen them this way.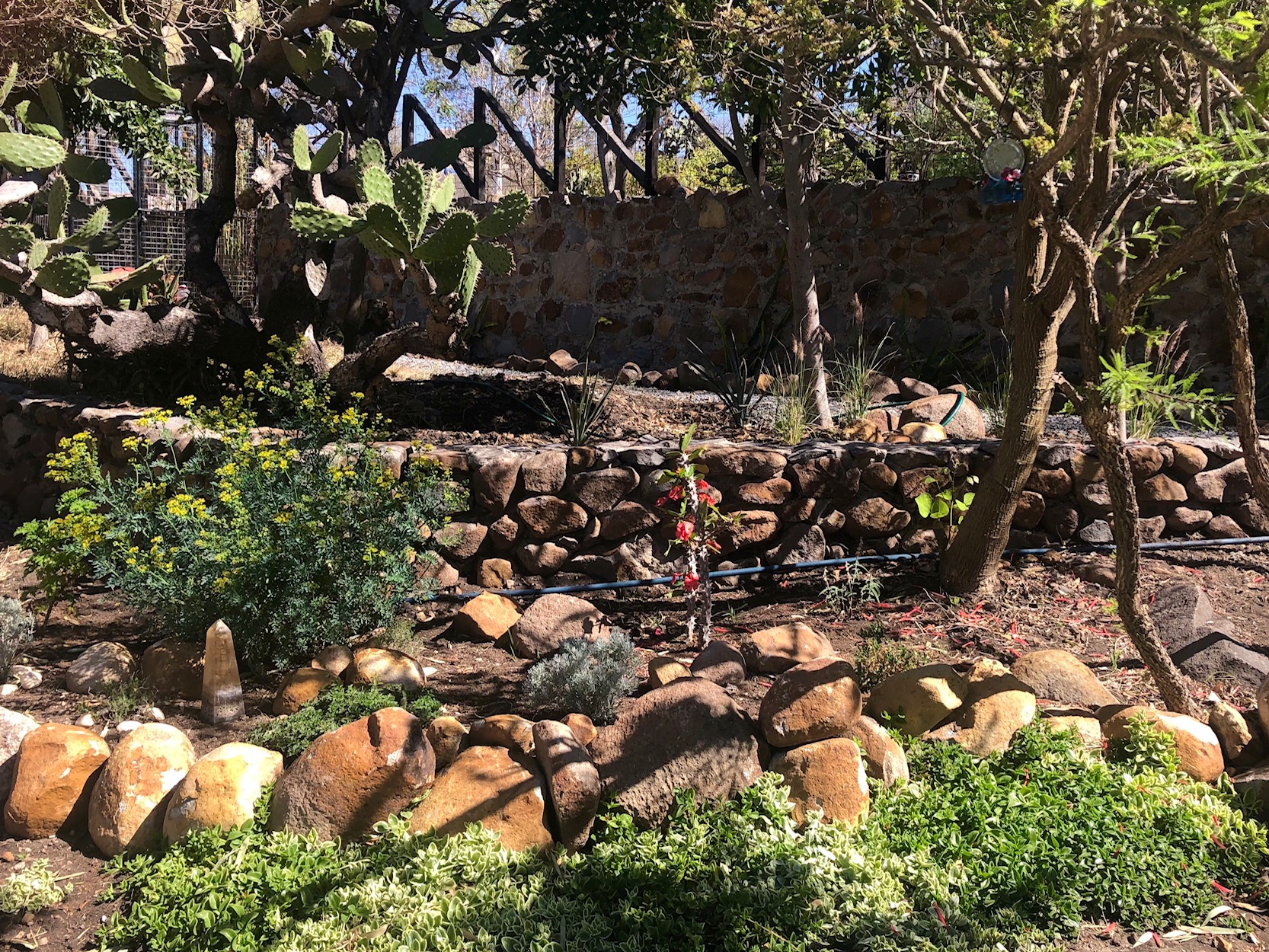 With so many rocks and boulders on the property I keep making little vignettes, lots of grasses and cacti going in too.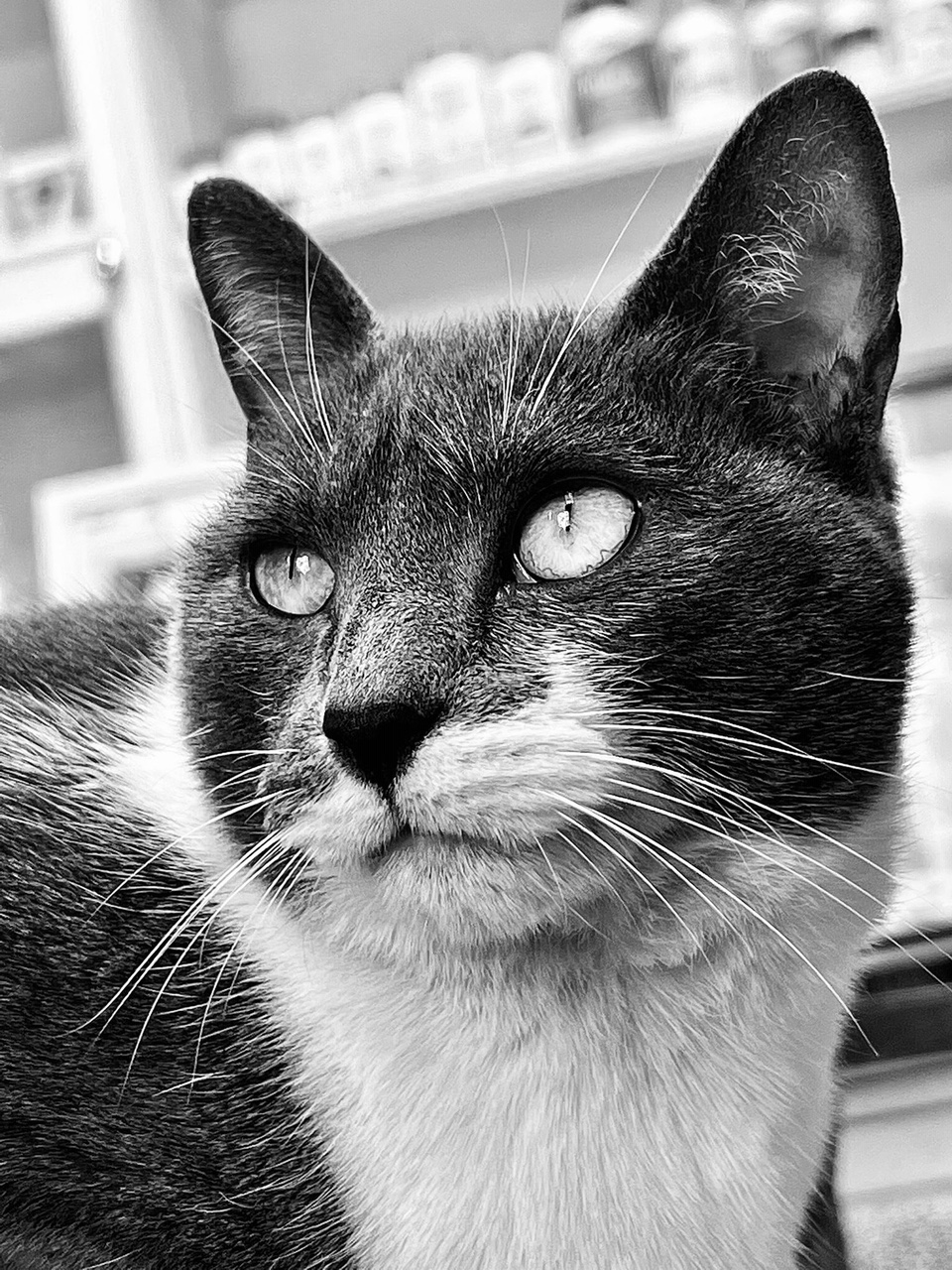 Had forgotten about this portrait of Catrina, she loves being photographed and asks me to share.