Site Admin
Posts: 2491
Joined: Thu Feb 19, 2015 10:29 pm
Has thanked: 4414 times
Been thanked: 4681 times
Contact:
We are trained to think of space as distance, what if it is just a blank page.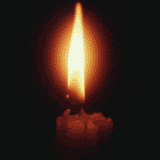 The journey, the challenge is to step into the
projection room and stop being lost in the script.
Posts: 2012
Joined: Sat Jul 04, 2015 6:22 pm
Location: earth
Has thanked: 1751 times
Been thanked: 1566 times
Last year or year before, was an article about empty space having odd electrical properties. The farther into a supposedly empty region certain signals were propagated, the higher the resistance. Almost like a lattice. I think this was an area away from stars and dust clouds, so of course the writers were surprised at how 'solid' space seems when left to its own organizational bent, absent gravity etc.
Brotherhood falls asunder at the touch of fire!




He finds his fellow guilty of a skin




Not coloured like his own, and having power




To enforce the wrong, for such a worthy cause




Dooms and devotes him as his lawful prey.


~William Cowper
"Nothing" is a really weird concept.

Especially in light of the fact that the law of entropy seems to me to say the universe is gonna fill any void.

Don't they say "nature abhors a vacuum"?
What is the purpose of your presence?