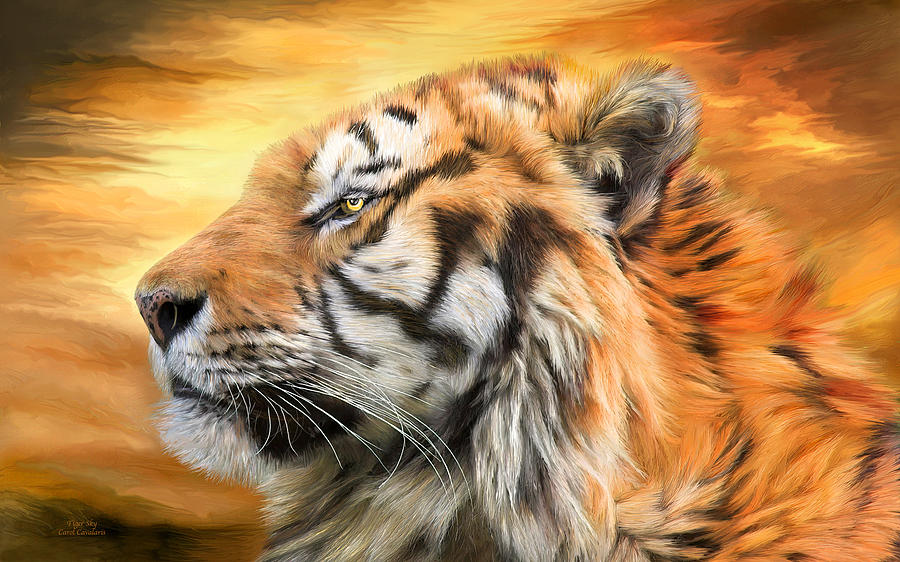 She surrenders to the weariness of holding so much space. These days floating in the air between the ticks and tocks, not here and yet not there …
This is my tale, part of the time track of my own awareness and the collapsing absolution of the installations within me.
This thread was initiated as a story of my involvement with the
Mandato
with a master sorcerer and his handful of followers. That chapter ended and now it is time for a new tale, one that that surely will include the unexpected with an all pervading sense of wonder.
I decided to write today because it is most likely I will be absent from the forum for several months … perhaps a desire to give voice and a brief synopsis of the journey to this moment.
Let me tell of my little girl the one born to this world, what she remembers most is fear and a desire to fit in, to be accepted, to not have to deal with the burden she carried. Even now after a lifetime of experiences there is still a traumatized infant that curls herself into a fetal ball, she sucks her thumb turning inside herself with a clam shell cover wishing the world would go away. She surfaced recently in one of those semi-awake states while I simply sat with her as she communed with me, she wanted me know that she was still there.
What has arisen in memories again is this child, this me.
She remembers sitting on her father's lap, there are other adults in the room, it was the late 1950s, she was maybe five or six years old. Hypnosis was a big fad then, glimpses of television shows in black and white … the buzz of the adult voices titillating against her skin, she wanted to grow up so fast because she wanted to flee of her own accord.
My father, a good few too many drinks in decided to hypnotize me to entertain his friends so on his lap I sat, obediently desiring access into the adult world. I've never been able to be hypnotized, even during past light regression session with experts using hypnosis couldn't put me under so I pretended that day as I have pretended with the experts. My father stuck needles in my hand, by force of will I didn't flinch, such a good girl.
I can't draw a straight line so another memory pops to the surface, my maternal grandfather's den (yes that is what they called home offices in those days) He sits behind a large desk, a wall of books the backdrop. In front of him a strange chart as he swings his pendulum, he too was trying to hypnotize me. Retired Rear Admiral in the Navy, petty tyrant and reformed drunkard. I tried to let go to please him but couldn't drop into that hypnotic space. Where was my mother? What strange goings on were these? I am still not sure why I sat there in front of him that day.
My purpose in telling this is to paint a background of the family I grew up with. Both my younger brothers were plagued by entities almost every night, for M it was a demonic dark man who haunted him to terror most nights and D was invaded by a woman who had long appendages, rather grey in color, with long sharp nails that probed him every night. A haunting of a home all covered in the syrupy saccharine realities of television shows of that era … those images wrap in and around the memories too.
She, the little one already knew she didn't fit in.
Fast forward to where I sit with my fingers on the keyboard and what prompts me to write. It is called subjective reality, how we interpret the fields of energy infinitely pouring through us. Like the keys that stroke this page painting with words a view, a perspective that is uniquely mine, one I claim full responsibility for.
---
For longer than I can remember the underlying theme of my search has been to retrieve my memory, not just this life but all lives, the spaces between lives and the long awaited return to my origin. Not only retrieve these memories but to not forget, to indelibly recall so as to not lose my self again. Learning now that the not forgetting is the absolving of the soul, it isn't the images, places, people or things that matter, it is what was learned, what knowledge was gained that would be churned to wisdom in the cauldron of life. A return to wholeness to home.
Let's talk about hypnosis and other non-hypnotic processes utilized for recovering memories, lets speak about Reiki and implant removals and all manner of "therapies", lets speak about the therapists and our own responsibility for the choosing to put our being in their care.

She Hops, skips and jumps to Ecuador and beyond.
What I relate is from my experiences with many people, my fortune this life has been finding exactly what I need at the time I need it the most. Lady X was one who helped me in numerous ways. The many sessions I had with this woman who is considered by many to be one of the best auditors in the field. She is crazy as a loon and as far out of sync with societal norms as anyone I've ever met … I don't find her to be integrated but she is ethical and I love her dearly. She helped me immensely and this is what I learned.
She could hold space for hours at a time, one session lasted five hours! She would sit hunched over her e-meter taking copious notes while she ran processes that were developed by LRH. She is precious to me because she did the forbidden, she audited a non-clear in "upper level" processes. She did this for one reason alone, my consciousness went there during sessions as I started picking up things that only OT8 and above should have access to. (cough, cough) Prior to meeting the man who introduced us I had zero interest nor knew much about scientology at all.
So what was going on? Certainly for me I was recalling a great deal of myself, in that time I found I could easily transit time, space and track the most subtle energy lines. In doing the work with her I retrieved pieces of myself that had been fractured off, all soul fractures are trauma induced so another way to phrase it is to say I was healing, mending myself.
I finally withdrew my consent because no matter how clear she was she had an installed agenda, she saw my gifts and tried to coerce them into the LRH fold, in doing so her clarity left and she injected her subjective reality for no matter what I revealed in those sessions the data was processed by her training to fit with what she believed as truth. This is the problem, for any sessions going forward would be subject to her consciousness. You see the auditor/ healer/ therapist is an influence on the subject.
I know this because she started training me with certain techniques, ones I actively used while running sessions on a once dear friend, a survivor of MKUltra programming. This is what I observed; while running the sessions I would literally see what my friend was experiencing before she could give voice to it, in other words I was in her field. My awareness is such that I did not actively do anything however I can not say for certain if my own viewing influenced her in some way. I didn't make judgement of what I heard, I didn't counsel, I took notes and was left pondering on a much deeper level. What happens with those who are trained in predetermined techniques or philosophy is the great probability that they do influence, often unknowingly, what occurs in sessions because they have a criteria in which they file what is revealed to them.
Another issue with hypnotic or non-hypnotic sessions is that there exist installed memories meant to divert one from ever finding the truth of their being, there are cross over links to other's memories, there are oversouls or we could say the grand Archetypes of this creation that influence what we experience. It takes great resolution and resolve to pare away these factors, most stop somewhere along the way, content and complacent in "their truth", especially if they make a living at it. The comfort factor sets in; what I know is much more comfortable than what I don't know.
Stepping backward in time to reveal I was also a reiki master and is that field ever influenced by dark entities. How these techniques were given to people who haven't even begun to diminish their egos is beyond me to comprehend. It was a short lived wild ride in which I consciously withdrew my consent to be used as a channel. Mastery is so lacking in this world, the keys are always self Mastery and without reaching a state of lucidity we further tangle the field.
I was asked how I knew of the presence of demonic entities and the honest answer is I experienced them in waking states of consciousness. We are plagued by demons and entities to such an extent that it isn't any wonder to me that most will close their eyes.
Stepping forward in time.
I am sitting in a small Mexican restaurant known for delicious tacos. It is typical of these types of places that cater to the locals, plastic tables with simple often cacophonous decor that assaults the eyes accompanied by the sound of banging pots and the sizzle of hot oil from the open kitchen at the back. The waitress arrives to take our order, I am sitting with a friend and my daughter. Without warning with no intent on our part the whole scene switches to another reality, I see this happen as does my friend. Every single person from the patrons to the staff has the face of a demonic entity, they are still doing the normal things, talking is now heard as a satanic hiss … they aren't aware of what we are seeing. Needless to say we left without eating.
This has happened on three occasions in my life, twice in a restaurant and once walking down a street in a small beach town.
This brings me to state that even the most aware can be fooled by the attachments of entities, some are so deeply enmeshed in the fabric of our souls that we think they are a part of us. This is indeed a pickle isn't it? It isn't with judgement that I speak these words, I impart them in my attempt to bring light into the darkness, to encourage anyone who reads these words to always remember to stay awake in the dream, to engage your observer for the unexamined life is fraught with tricks and traps.