Site Admin
Posts: 2462
Joined: Thu Feb 19, 2015 10:29 pm
Has thanked: 4387 times
Been thanked: 4662 times
Contact:
The Wonder Tree, Klamath, California
Photo: maria.t.rogers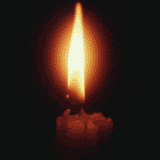 The journey, the challenge is to step into the
projection room and stop being lost in the script.
Posts: 1613
Joined: Fri Feb 20, 2015 4:24 pm
Location: Inland NW, U.S.
Has thanked: 2453 times
Been thanked: 2901 times
That's really going out on a limb there...
I see your love shining out from my furry friends faces, when I look into their eyes. I see you in the flower's smile, the rainbow, and the wind in the trees....