—— if you haven't heard about the universe's cat distribution system —— Well darn it all anyways as I can't get the tiktok video to embed so here is a screen shot with a hyperlink, just click on the image.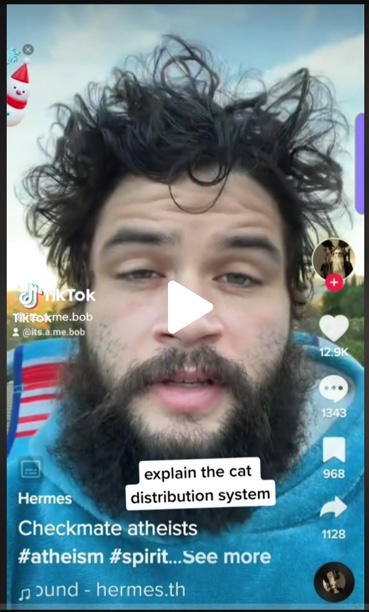 Well it happened again! Yesterday morning early while Michael was visiting the café (it's now his business office as he spends hours on "conference" calls

) when we heard a strange meow—and there she was a skinny and hungry beautiful young cat. We acted like new parents welcoming a new kid. She was obviously used to people and soon in our laps and purring, of course I promptly fed her. The weird thing is that she was recently operated on and has an incision on her belly still with stitches. I am doing my best to coax her story out of her—so far she hasn't let me know.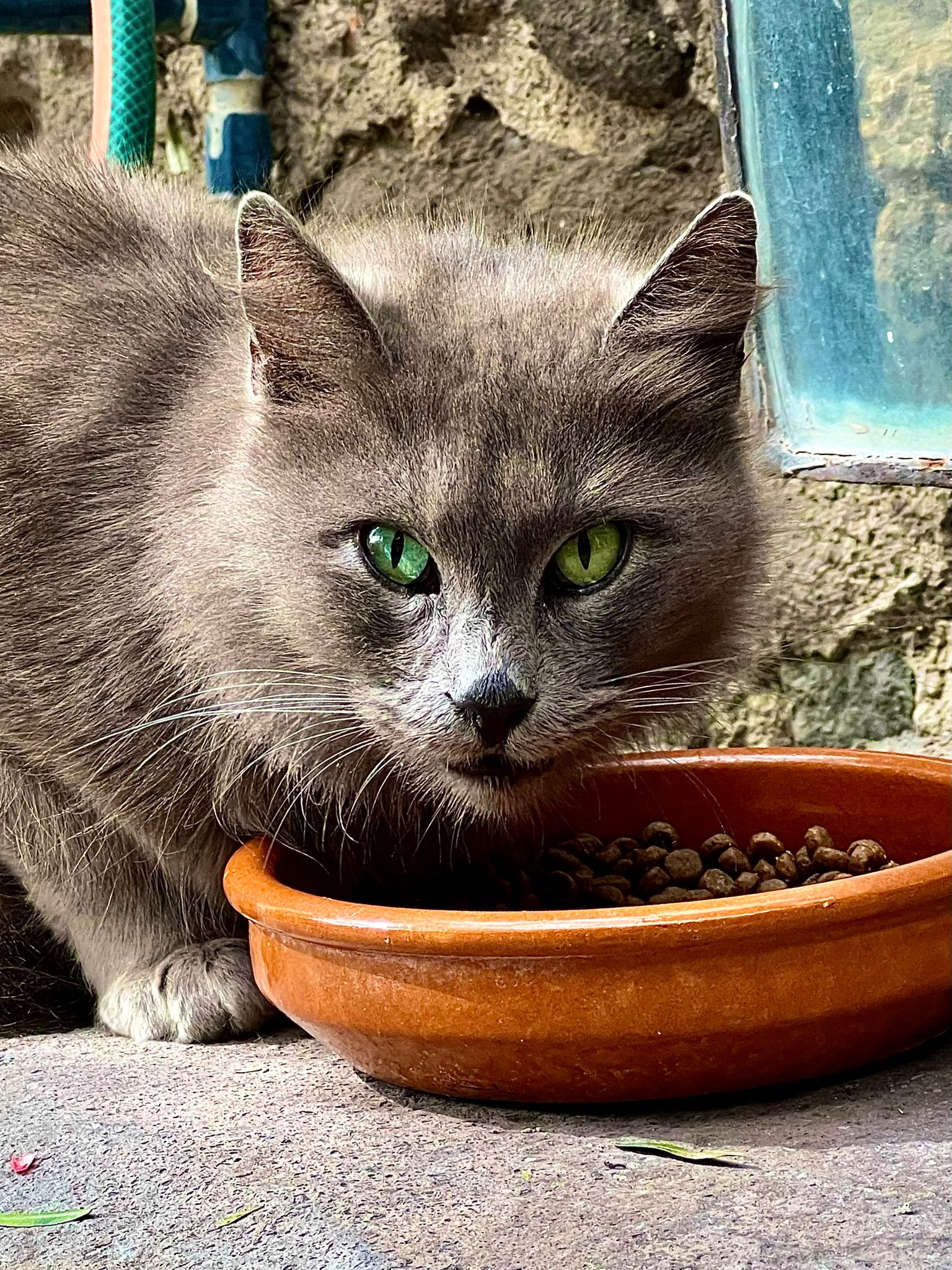 Smokey with emerald eyes.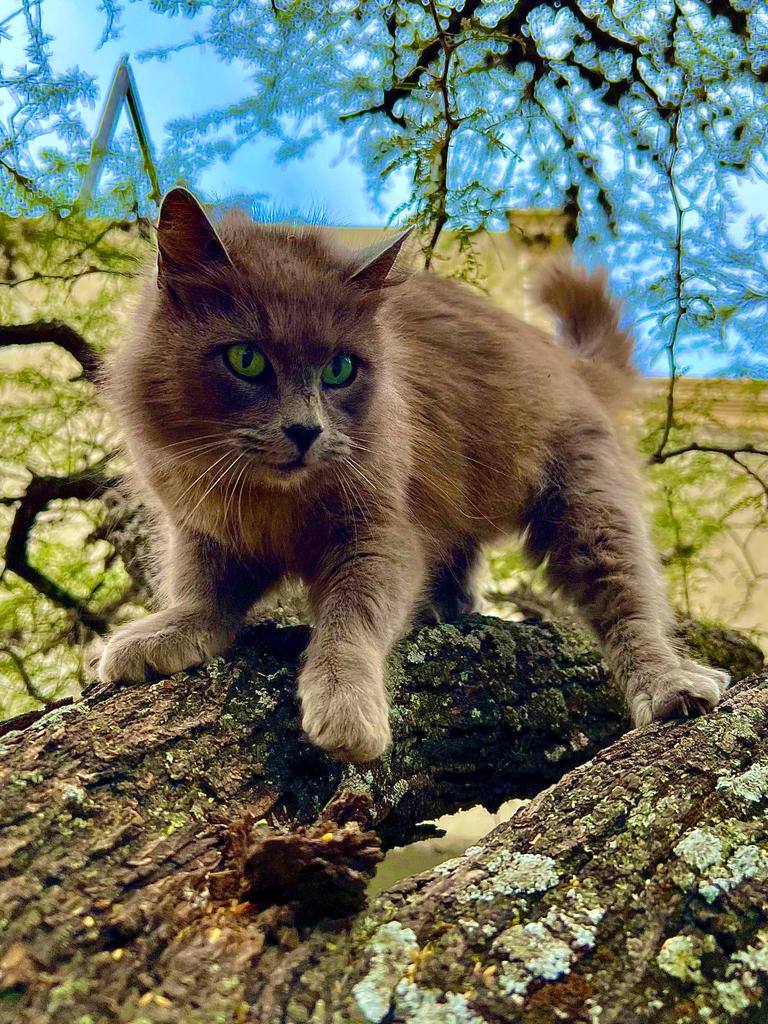 Coming down from the tree to say hello-meow this morning.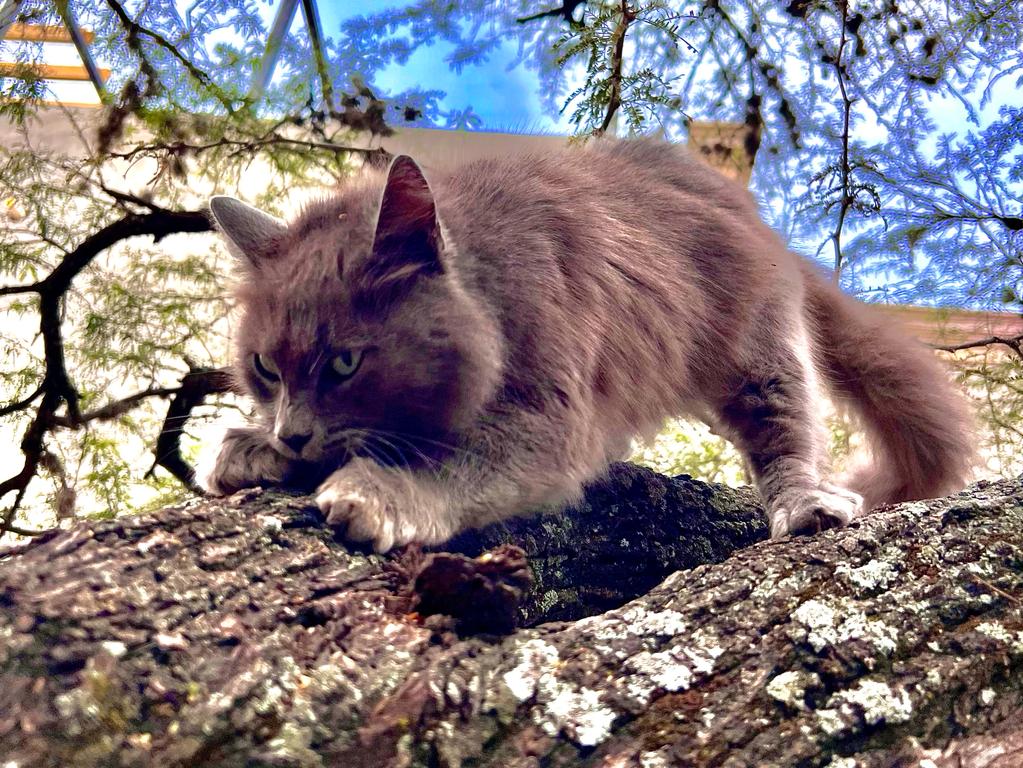 She looks so much like a wolf that I am thinking she should be named Wolfie.