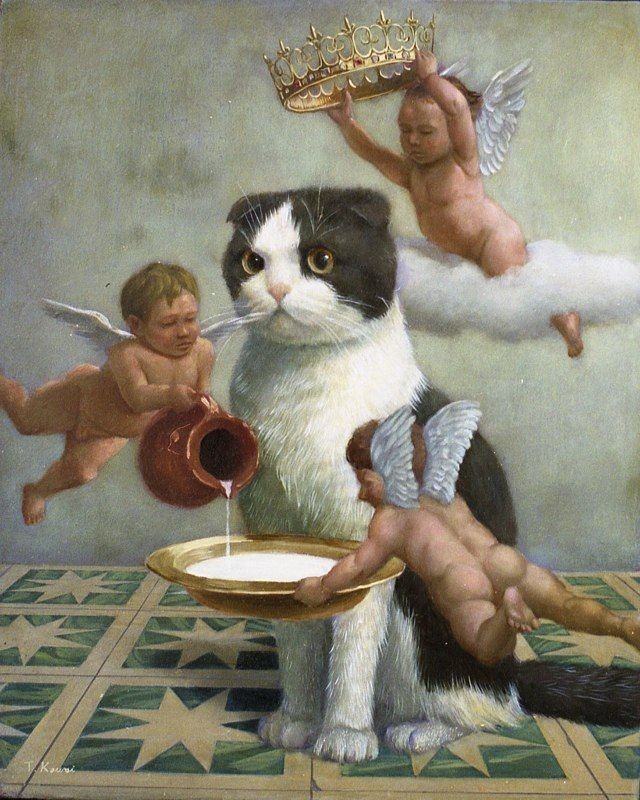 Tokuhiro Kawai - The Great Cat.
"Looking back few friends had we
but I've got him and he's got me.
And when the golden minute comes
when we no longer wake to smell
the river where the wild swans sailed
the orchard where the blossoms fell,
we'll smile a little thinkin' of that.
Me in my shirt-tails, him with his whiskers
me and the cat."
Rod McKuen