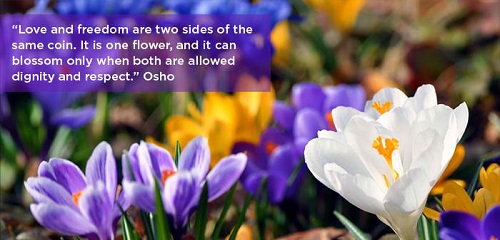 Let's get really Real – about fear and conversely about Love and vice-versa.
There is an adage that was used quite often by an older man I knew named Alejandro, that was the first time I heard it and like a zen kōan it stuck with me.
Admittedly puzzled at that time, she smiles now at her ignorance though readily confesses a certain innocence, a truer part is seen, a kernel of determination, stubborn even, a drive to discover, to unwrap, to reveal what he called Konocimiento, we call Knowledge.
"There are two sides to every coin, what is in the middle that holds them together?"
This was said often and in certain trying circumstances, as if there was a deeper meaning than may appear at a surface glance. Knowledge is something quite different than simply figuring out a word puzzle. The above is most likely read as a worn out idiom, I suggest it is a doorway and a passage to a deeper truth.
As it will tie in with the three questions worth asking. It seems at this current juncture all we see as reality is a variation on this theme:
Who am I?
Where did I come from?
Where am I going?
Here is the pickle, only you can answer the above, there isn't an enlightened master, extraterrestrial race, best friend, lover, admirer or thousands of followers that can give you the answers. At best or worst (depends on what you are experiencing in any given moment and the quality you assign it) any other is but a reflection of/ for you to discover your Self in.
Fear is enmeshed in everything about you. That is a fact, so offered is a suggestion – list all the things; people, places, desires, unfinished business, needs, beliefs, structures, traditions, family members (the good ones and the bad ones), dramas, intellectual acumen, witty retorts, all the whatevers of your life that you cling to as you, as your identity.
Seriously, ask how much fear you experience at the thought of letting go of any of them, some of them, all of them? … that is the measure of your fear. It is quite easy to fool ourselves while we sit somewhat complacently within the confines of our homes, our jobs, our relationships. To step out of the matrix for Real is hardly ever attempted. Lets be real, the hard slap of reality is what you are really experiencing. No judgment, just a fact check.
May I suggest a deep ponder on the above, one that takes you out of the mind complex into the heart of the matter. Let observer come forward. What emerges? Sit with it.
She does this now, goes deeper into the field. She does this all the time now, can't get away from the measure of her own fear.
We Fear Love.
"If you do not annihilate yourself, you will never know love. Some part of you must die. That something else or somebody else has to occupy that space within you that was you all this time. If you do not let this happen, there is no love, only calculation." ― Sadhguru J. Vasudev
For her this is the real of "I die daily" … the identity dies painfully at times. Though when a piece flies off, is stripped away, is burned to ashes, what arises is an effervescence, bubbles of joy fill the vessel and laughter rings.
"Laughing at the universe liberated my life. I escape its weight by laughing. I refuse any intellectual translations of this laughter, since my slavery would commence from that point on." ― Georges Bataille
My thoughts are nothing new; poets, mystics, metaphycians, artists, lovers and dreamers and deep thinkers are inspirations.
The inhale before the exhale. And the crux, the crossroads - how to BE-come Real.
Imploding in Love, not for the faint of heart when nothing less will do.
A litany, a test:
I must not fear.
Fear is the mind-killer.
Fear is the little-death that brings total obliteration.
I will face my fear.
I will permit it to pass over me and through me.
And when it has gone past I will turn the inner eye to see its path.
Where the fear has gone there will be nothing.
Only I will remain.